The array built by Affordable Solar will produce 1.8 million kilowatt hours of clean electricity right at the site and cover 1/3 of the distribution centers energy usage.
LAYTON, UT - Affordable Solar recently completed the installation of the 2nd largest rooftop solar system in Utah on Smiths Food & Drug Stores distribution center in Layton, Utah. According to the Kroger Co, which owns Smiths, this 1 megawatt array is projected to save the distribution center approximately $20,000 a month in energy costs.

The rooftop system consists of 4,066 Trina Solar PV modules. Affordable Solar installed the solar panels on 3 acres of roof space in only 6 days. The photovoltaic array, supported by a non-penetrating Unirac RM system, feeds 36 ABB roof-mounted inverters, with a total output capacity of 993.6kWAC.
The array built by Affordable Solar will produce 1.8 million kilowatt hours of clean electricity right at the site and cover 1/3 of the distribution centers energy usage. Beyond monetary savings, the solar array will offset approximately 1,300 tons of CO2 a year, and 32,000 tons over the life of the system. This clean energy generated is equivalent to the amount needed to power at least 175 homes or to eliminate the carbon emissions generated by 265 average automobiles.
"Smiths has made great strides in reducing energy usage in our stores over the past few years," said Jay Cummins, Smiths president, "And now this investment in solar energy will also reduce our costs and save our customers money"
This is the fourth time Affordable Solar, a New Mexico based company, has designed and installed a solar array for a Smiths location.
"We were truly excited when Kroger gave us the green light to design and construct the solar project on their Smiths Layton distribution center," said Nick Babic, Director of Project Management for Affordable Solar. "Kroger has repeatedly demonstrated their commitment towards incorporating renewable energy into their facilities, and we will continue to work in close collaboration with Krogers energy team to develop additional cost-effective solar energy solutions across their portfolio."
About Smiths Food & Drug Stores
Smiths is a division of the Kroger Co. (NYSE:KR), one of the nations largest retail grocers. From its headquarters in Salt Lake City, Smiths manages 139 stores and 82 fuel centers throughout seven western states. In 2014, with support from associates, customers and suppliers, Smiths Food & Drug donated a total of $11 million worth of product and cash to local nonprofit organizations. To learn more visit: www.smithsfoodanddrug.com.
About Affordable Solar
Affordable Solar, a New Mexico company, specializes in renewable energy systems for residential, commercial and industrial use both domestically and internationally. As a strategically positioned commercial project developer and partner, Affordable Solar has gained expertise in fully integrated solar solutions. Nationally, the company has been awarded distributed generation, commercial, government and utility scale installations. Our expertise goes beyond turnkey solar systems; it extends to education, financing and project support from beginning to end. For more information, visit thinkaffordablesolar.com/commercial.
Featured Product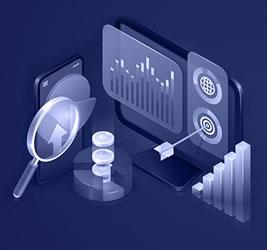 At Precedence Research we combine industry-leading insights with ground-breaking research techniques to help our clients successfully address their unique business challenges and achieve mission-critical goals. Our suite of services is designed to give tailwinds to businesses.