New Government could nearly double previous Government solar ambition for little more expenditure
The Solar Trade Association has today published its 'Solar Independence Plan for Britain', setting out how the new Government can steer rooftop solar-generated electricity to parity with retail electricity prices and utility-scale solar farms to parity with new gas CCGT power station prices, both by 2020. [1]

In the report the STA looks at several different scenarios, and recommends the Government adopt a Higher Ambition scenario with a target of 25GW by 2020. If adopted, the Plan could see 2.1 million solar homes, 24,000 commercial rooftop and community schemes, 2,300 good quality solar farms and almost 57,000 jobs in solar and its supply chains. Achieving this breakthrough would in 2020 only cost households around £13 per year. The STA modeling behind the plan has been independently verified by experts from Imperial College London and jobs estimates were provided by the Centre for Economics and Business Research.
Commenting on the report, the CEO of the Solar Trade Association Paul Barwell said:
"Our goal is to secure a strong British solar industry that can beat fossil fuels on price without subsidy, as quickly as possible. If the industry is given the right support this Parliament, it can deliver clean, affordable power at a stable price to the public and to British businesses in perpetuity."
"Our Solar Independence Plan shows that a carefully structured policy framework would enable Government to greatly increase its ambitions for the UK solar industry for surprisingly little additional cost. The global solar market is estimated to be worth $5trillion to 2035 [2] and we want to see British solar firms winning internationally, as well as at home. We very much hope the Secretary of State Amber Rudd and the new Conservative government will get fully behind the extraordinary solar opportunity and adopt this plan."
The report outlines six changes to existing policy [3] that would double the amount of solar-generated electricity in 2020 - from 10TWh under DECC's Solar PV Strategy to 21TWh under the STA's Higher Ambition scenario. This would bring solar to a total of 6.9% of UK electricity demand in 2020 as opposed to the 3.4% as per the government's current plan. The changes use government resources more efficiently and show how this huge increase in capacity could be delivered at little extra cost - just 18.9% of the Levy Control Framework in 2020 as opposed to the 14.6% the STA estimates is planned today. [4]
The STA's recommended policy steps include adjusting the Feed-in Tariff (FiT) in the forthcoming review to allow more growth and gradually bring tariffs for new installations down to zero by 2020. The STA is also seeking to ensure the Renewables Obligation is safeguarded for big rooftops and smaller solar farms until March 2017, and that barriers to the grid are addressed decisively.
The Plan also explains the importance of backing the UK's domestic industry today with stable and predictable policy support rather than waiting for international module prices to fall, since modules form an increasingly small fraction of the cost of installed solar.
The report also sets out the STA's Solar Vision for 2030, which paints a picture of what a solar future could look like. It sets out how in the UK solar could have lowered energy price inflation, have helped reduce fuel poverty, become the default building and roofing option, have helped stabilise farmer incomes and contributed to UK energy security. Globally, the vision illustrates how solar will have played an important role in slowing global temperature rises and mitigating climate change.
The Solar Trade Association is launching the report at an event in central London today (Monday 8 June), where representatives from Tesla Motors, the Cabinet Office, Ofgem, the former Conservative Climate Change Minister Greg Barker and others will come together to debate how the Government can make the most of the solar opportunity.
Featured Product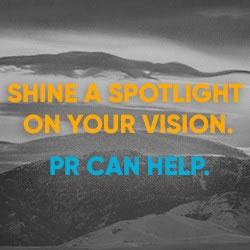 FischTank Marketing and Public Relations provides communications and marketing services to both start-up and established renewable energy companies. We provide media relations, content writing, digital/social media, and other marketing support to companies working in sectors spanning solar, LED lighting, energy storage, hydrogen, battery development and manufacturing, alternative fuels, and more. Our clients have been featured in top tier media including print, online and broadcast.