Innovative Solar Systems, LLC is offering corporate partners special project rates with long term contracts and incentives in regards to ISS's Nationwide Portfolio of Renewable Energy Projects.
Asheville, NC June 05, 2015

Innovative Solar Systems, LLC (ISS) is offering strategic partnerships to those that wish to have rights to acquire the companys extensive nationwide pipeline of Utility Scale Solar Farm projects over the next five to ten years. Partners would receive reduced pricing and preferred terms on the companys future pipeline of Utility Scale Solar Farm projects. Innovative Solar Systems has become a leader in the development of large scale solar farm projects in the U.S. and abroad. Forming strategic partnerships with investment groups, hedge funds, wealth managers, investment tax law groups and others just makes perfect sense as ISS becomes a leader for solar farm projects offering lower installed costs and higher overall returns.
These types of strategic partnerships with Investment groups will ensure that ISS solar farm projects can move through the approval process faster, while the investor will have its due diligence performed on the front end which will enable construction to occur much more quickly than normal. Having a buyer lined up for a solar farm project upfront will enable ISS to concentrate on what they do best, and that is to develop more Utility Scale Projects in more key states. Large investment groups are always shopping for solar projects and the competition for those few good projects that is always great, so by partnering with a developer of utility-scale solar farms like ISS, the investor will always know he has projects in development and can better plan its investment portfolio, maximizing the returns on its revolving solar portfolio.
For more information on Innovative Solar System, LLCs investor partnership program and their current portfolio of "Shovel Ready" projects please call ISS today at (828)215-9064.
Featured Product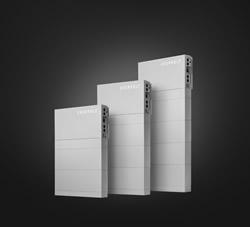 Extract maximum power production from every roof size and shape. HIT® AC Series combines the module efficiency of Panasonic solar panels with the intelligence of Enphase microinverters. A built-in IQ 7X microinverter with Individual MPPT (Module-level Power Point Tracker) tracking helps deliver an all-in-one module that offers design flexibility, reduced installation time, and a higher ROI. Field-replaceable microinverter with no DC wire management required yields lower cost of ownership.