SolarMax Technology using advanced call center software to enhance lead nurturing process and improve the customer experience.
Rockville, MD June 11, 2015

3CLogic, a leading provider of cloud call center software, today announced that SolarMax is the latest to implement its contact center solution to improve overall sales and customer service initiatives.
Generating leads from multiple sources, SolarMax lacked a unified approach in its lead nurturing process, resulting in less potential clients and an inconsistent customer experience. "The process was outdated," explains Philip Small, Marketing Administrator at SolarMax. "The disconnect was in the automated follow up sequence within our telemarketing attempts, which prevented us from effectively converting opportunities while disrupting the customer experience."
SolarMaxs adoption of 3CLogics award-winning platform will include a custom Infusionsoft CRM integration, which is designed to facilitate the sales process while providing a single unified solution to mitigate the inefficiency of managing multiple disparate systems. In addition, advanced reporting and business intelligence will be provided to help in the assessment of all agent activities, marketing lead-generation campaigns, and customer interactions. "The ability to determine and further analyze the effectiveness of our call center is a big improvement," said Philip.
With over 10 years of experience in the solar industry, SolarMax continuously strives to help homeowners own their power. By offering their customers the most competitive rates in the market along with flexible and affordable financing options, SolarMax has remained as one of the leading solar energy providers in Southern California.
"We continue to witness great opportunities and successes in industries both old and new who wish to enhance the customer experience and the quality of the interactions when they take place," explains Robert Killory, Chief Innovation Officer. "This is just another great example."
About 3CLogic
3CLogic is a leading provider of multichannel cloud contact center software designed for todays enterprise businesses. A true cloud solution, hosted on AWS, it offers seamless integration with other cloud-based solutions, including CRM and WFM, to allow any organization to migrate from premise-based or cloud platforms without disrupting existing business workflows. Built on a unique distributed infrastructure, it avoids the traditional pitfalls of current solutions while providing market-leading security, scalability, system flexibility, and reliability. Built to enhance sales performance, customer experience, and overall rep productivity, 3CLogic provides a powerful communication framework to help complement any business initiatives. For more information, please visit http://www.3clogic.com or blog.3clogic.com.
Featured Product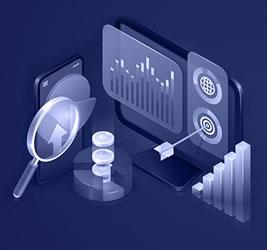 At Precedence Research we combine industry-leading insights with ground-breaking research techniques to help our clients successfully address their unique business challenges and achieve mission-critical goals. Our suite of services is designed to give tailwinds to businesses.