Gov. Cuomo issues strong plan to advance renewable energy and tackle carbon pollution
NEW YORK, N.Y.—Yesterday, Governor Cuomo announced solar growth of more than 300 percent from 2011 to 2014 in New York State. Environment New York director Heather Leibowitz issued the following statement in response:

"Less than two weeks ago, Governor Andrew Cuomo announced his ambitious plan to curb New York state's carbon emissions by 40 percent by doubling New York state's renewable energy to 50 percent by 2030. The pollution reduction and clean energy targets would be the most ambitious in the nation, matched only by California.
"Yesterday, the Governor acknowledged the important role of solar energy in accomplishing these goals. We applaud the Governor's continued commitment to expand this unlimited and pollution free energy source for the benefit of our environment and economy.
"This announcement also shows that Environment New York's goal of achieving 20 percent solar energy by 2025 in New York State is readily achievable. At this rate, New York can easily reach 20 percent solar by 2025, which would cut as much carbon pollution as 3 million cars emit in a year and put the state more than halfway to the renewable energy benchmark set by the U.S. Environmental Protection Agency to meet the goals of the Clean Power Plan.
"Governor Cuomo's acknowledgment of New York's progress in the area of solar energy and his statement of future commitment to expand solar is noteworthy. We urge the governor to continue to support solar energy growth through programs like net metering and community solar. Reforming the Energy Vision and the Clean Energy Fund are also key pieces of this plan. We look forward to working with Governor Cuomo's office to ensure these initiatives become a reality."
Featured Product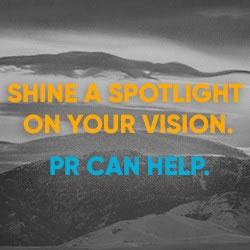 FischTank Marketing and Public Relations provides communications and marketing services to both start-up and established renewable energy companies. We provide media relations, content writing, digital/social media, and other marketing support to companies working in sectors spanning solar, LED lighting, energy storage, hydrogen, battery development and manufacturing, alternative fuels, and more. Our clients have been featured in top tier media including print, online and broadcast.