More than 150 jobs to be added by 2017 as new storage projects deploy in U.S., Europe and Asia
Austin, Texas and Berlin, Germany - July 7, 2015 - The Younicos worldwide employee count will grow significantly within the next two years, based on exponential growth expected in its installed energy storage projects. By 2017, the global leader for intelligent energy storage and grid solutions expects to employ approximately 300 storage experts around the globe.

The company has more than 120 megawatts (MW) of projects currently under negotiation, which, when complete, will more than double the nearly 100 MW of battery storage systems installed to date. It also has more than 4 gigawatts (GW) of qualified order pipeline over the next four years.
"As the energy storage market grows by orders of magnitude, and is projected to continue its ascent, so is our business," said James P. McDougall, Younicos CEO. "Were expanding primarily at our headquarters offices in the U.S. and Europe, hiring up to 50 people this year and more than 100 new hires foreseen for 2016. Were grateful for the confidence our customers place in us to expertly design, deploy, and manage storage solutions that deliver optimum performance and value, and we look forward to growing the Younicos team."
Philippe Poux, the Younicos Groups Chief Financial Officer, responsible for HR added: "We are searching for talented and experienced staff with expertise in different fields - but who also bring great enthusiasm for industry-transforming technology. While software and systems engineering are our core competencies, we are always looking for extraordinary talent in other areas to further strengthen our team."
Younicos recently announced that it was also expanding its U.S. headquarters, moving to a newly renovated facility in Austin, Texas, which will offer more than twice the space of its current location.
About Younicos
Younicos is a global leader for intelligent energy storage and grid solutions. Clients benefit from technical expertise, commercial know-how and in-depth experience built on nearly 100 megawatts installed in more than 20 energy storage projects worldwide. The company was founded in 2005 in Berlin, Germany, and currently employs more than 120 storage enthusiasts there and in Kyle and Austin, Texas (USA). For more information visit www.younicos.com and follow us on LinkedIn and Twitter.
Featured Product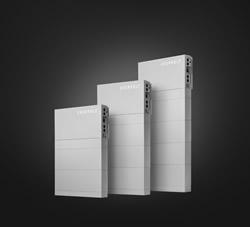 Offer homeowners best-in-class solar and energy storage in one money-saving bundle. Panasonic's new EverVolt™ Series modules come in 350W, 360W, 370W & 380W models and work seamlessly with their EverVolt battery storage - all warrantied by one of America's most trusted brands.