Total onshore wind installed capacity in Serbia will soar from just 20 Megawatts (MW) in 2014 to an estimated 542 MW by 2025 ----Serbia is looking to wind as it aims to produce 27% of its energy from renewable sources by 2020, says analyst
LONDON, UK (GlobalData), 9 July 2015 - The total onshore wind installed capacity in Serbia will soar from just 20 Megawatts (MW) in 2014 to an estimated 542 MW by 2025, boosted by announcements over the past three years for a number of new projects, according to research and consulting firm GlobalData.

The companys latest whitepaper* states that Serbias nascent onshore wind sector will expand more than fivefold by the end of 2015, when it is expected to have an installed capacity of 122 MW. By 2025, the sector is forecast to increase at an impressive Compound Annual Growth Rate (CAGR) of 35%.
Sneha Susan Elias, GlobalDatas Analyst covering Power, says Feed-in Tariffs (FiTs), regulated through the 2004 Energy Law and special decrees, are the major support program for Serbias electricity production from renewable energy sources and will help drive growth in the wind sector.
Elias explains: "Plant operators must hold Privileged Power Producer (PPP) status in order to receive the appropriate price support for electricity generation in accordance with legal requirements.
"Following completion of the Power Purchase Agreement with the plant operator, Serbias state-owned power utility company, Elektroprivreda Srbijet, is legally obliged to purchase the total electricity produced by PPPs at an incentive price. Technologies eligible for FiTs include hydropower, biogas, biomass, geothermal, solar and wind power."
The analyst adds that while wind made up less than 0.1% of Serbias power generation mix in 2014, investors are beginning to harness the excellent wind power potential in the regions around mountains Jastrebac, Stara Planina, Kopaonik, Juhor, Suva Planina, Tupižnica, Ozren, and Vlasina, as well as the town of Vršac and village of Krepoljina.
Elias continues: "As wind is the cheapest form of renewable energy, apart from mini hydro, Serbia is seeking to take advantage of this power source as the country bids to become part of the European Union (EU) and achieve a target of 27% of its energy mix coming from renewable sources by 2020.
"The key players at present are Continental Wind Partners, Fintel Energia Group SpA, Prenecon S.A., and Vestas Wind Systems AG, and many opportunities remain in a fledgling market," the analyst concludes.
*Serbia Wind Market: Unblocking Opportunities in the Electricity Generation Mix
Featured Product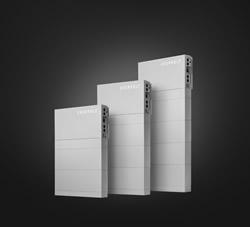 Offer homeowners best-in-class solar and energy storage in one money-saving bundle. Panasonic's new EverVolt™ Series modules come in 350W, 360W, 370W & 380W models and work seamlessly with their EverVolt battery storage - all warrantied by one of America's most trusted brands.