Energy from Waste 2015 will feature an exclusive spotlight on Merchant Funding when it returns to London for its 8th annual show.
The soon to be privatised Green Investment Bank (GIB) had announced in recent months that it was to invest in a planned waste-to-energy investment project in Hertfordshire alongside co-investors NOY and P3P. This will be the first time a commercial-scale Refuse Derived Fuel (RDF) gasification plant is financed by third-party investors and will also be the first of its kind to combine waste-to-energy technology with a merchant waste supply.*

Hear more from the Green Investment Bank at SMis 8th annual Energy from Waste conference when Andrew Hartley, Director of Waste and Bioenergy, presents the latest developments in funding procedures for energy from waste plants. With a focus on merchant projects, Andrew will provide strategic guidance on what makes a project bankable, as well as discuss changing funding structures for waste infrastructure projects.
The spotlight on merchant funding will also include an address by the Director from Levenseat Ltd, Peter Maclaren. Peter will be providing a case study driven presentation of a merchant funded project that will discuss the funding application process, solutions to project setbacks, and top tips for future applications. When asked about his upcoming talk, he said:
"I will be happy to share with them [attendees] our journey to getting our project financed. It was not always straightforward and we took some wrong turnings but I want to show people that with a good business case, it can be done."
The session on merchant funding will include further presentations from North London Waste Authority and Sutton County Council.
The full interview with Levenseat Ltd Director, Peter Maclaren, is available to read online at http://bit.ly/1K40Hi9
For further information on the conference, visit http://www.efw-event.com/altenergy
* Source: http://bit.ly/1zSz70j
SMis 8th annual conference...
Energy from Waste
7th - 8th December 2015
Holiday Inn Regents Park, London UK
http://www.efw-event.com/altenergy
Supported by the Environmental Services Association
---ENDS---
About SMi Group
Established since 1993, the SMi Group is a global event-production company that specializes in Business-to-Business Conferences, Workshops, Masterclasses and online Communities. We create and deliver events in the Defence, Security, Energy, Utilities, Finance and Pharmaceutical industries. We pride ourselves on having access to the worlds most forward thinking opinion leaders and visionaries, allowing us to bring our communities together to Learn, Engage, Share and Network. More information can be found at http://www.smi-online.co.uk
Featured Product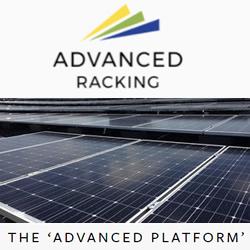 The 'Advanced Platform' simplifies the installation process by using universal mounting hardware that works perfectly across all roof types. Smart roof connection kits then connect to the specific roof's surface. The Advanced Platform is versatile: Our common design can be your single solution for all roof types.