In combination with the advanced integrated Sonic diode dies, these modules provide substantial benefits to customers.
LEIDEN, Netherlands--IXYS Corporation (NASDAQ: IXYS), a leader in power semiconductors and HVIC technologies for energy efficient products used in power conversion, motor control, medical and transportation applications announced the release of a new product line of IGBT power modules utilizing the latest X2PT IGBT technology in industry standard E3 and SIMBUS F housings.

The newly released range of IGBT power modules will contain the second generation XPT IGBTs, the X2PT IGBT technology, resulting in improved power switching performance with the high level of ruggedness that characterized the IXYS XPT and other IGBT products.
In combination with the advanced integrated Sonic diode dies, these modules provide substantial benefits to customers by offering:
* Reduced Eoff
* Lower Vcesat
* Tjmax of 175 degrees C
* Reduced Rth
* Very low gate charge
* Square RBSOA
* 10 microsecond short circuit capability
First modules launched are rated at 1200V/120A (MIXG120W1200TEH) and 1200V/180A (MIXG180W1200TEH) in 6-pack configuration in a E3 housing, and a 1200V/330A (MIXG330PF1200TSF) and a 1200V/490A (MIXG490PF1200TSF) rated phase leg in a SIMBUS F housing. Higher power rating modules and the smaller E2 type modules will be introduced soon as standard products.
"With these latest additions to our IGBT portfolio, IXYS is offering economical and powerful solutions suitable for high reliability and efficient applications such as UPS, motor drives welding and solar inverters. The new X2PT generation of IXYS XPT technology will allow our customers to benefit from better performance at lower cost in industry standard modules," commented Neil LeJeune, Vice President of European Sales and Business Development. "We continue investments in our technology and are committed to provide our customers with energy efficient solutions for power and motor control applications. We also offer custom IGBT configurations in these packages that are tailored to our customers specific needs."
About IXYS Corporation
Since its founding, IXYS Corporation has been developing power semiconductors and mixed signal ICs to improve power conversion efficiency, generate solar and wind power and provide efficient motor control for industrial applications. IXYS and its subsidiary companies offer a diversified product base that addresses worldwide needs for power control in the growing cleantech industries, renewable energy markets, telecommunications, medical devices, transportation applications, flexible displays and RF power.
Featured Product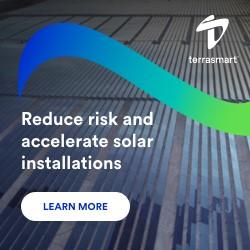 We push the limits in renewable energy, focusing on innovation to drive progress. Pioneering new solutions and ground-breaking technology, and smarter ways of working to make progress for our clients and the industry.