Miles Littlefield joins Array Technologies as director of quality
Array Technologies, Inc. (ATI), the global leader in utility scale solar tracking systems, is pleased to announce Miles Littlefield as its new director of quality. This announcement comes in the midst of ATIs expanding operations, which have grown to meet U.S. and international demands as solar energy deployment reaches its highest volumes yet.

With over twenty-five years professional experience, Littlefield is certified as a quality engineer, auditor, manager and six sigma green belt and black belt. He has held a variety of quality management roles across the telecommunications, automotive, nuclear safety, and aerospace industries. Past experience includes six years as global quality director for Eltek Energy, a world leader in high-efficiency power electronics and energy conversion products. Eltek operates in more than 100 countries across a variety of industries including power generation, power distribution and solar energy.
In his new position, Littlefield will be responsible for leading ATIs quality operations and quality management system while overseeing quality operations as the company expands into fast-developing solar markets abroad.
"Having experience in the markets of utility power distribution and back-up power systems for nuclear plants and telecommunications, I am excited to contribute to ATIs continued success in the solar energy market," explained ATI Director of Quality, Miles Littlefield. "As ATI continues to grow, I look forward to helping to lead the organization on its path to excellence."
"We are pleased to welcome Miles to the team. As Array is experiencing rapid domestic and international growth, we are concurrently increasing our geographic footprint of both suppliers and customers," stated Tom Conroy, President of Array Technologies. "Miles deep knowledge of quality systems and processes is enabling Array to continue to provide our customers with the highest value solar tracking products, driven in part by our proven, industry leading quality and reliable field performance."
Miles is an active advocate of quality standards and supports the American Society for Quality through curriculum development, examination reviews and grading.
About Array Technologies, Inc.:
Array Technologies is the worldwide market leader in tracking solutions for utility, commercial and residential solar electric generation systems, with more than 3 gigawatts shipped and installed across the globe. Over the past twenty-five years, Array's innovation in solar tracker design and delivery has set the bar for providing the lowest levelized cost of electricity through our easy to install, maintain, and highly reliable tracking systems. Headquartered in Albuquerque, NM, Array Technologies solutions are engineered in the USA. For more information about Array Technologies, please visit arraytechinc.com, connect with us on LinkedIn, join us on G+, follow us on Twitter and subscribe to our YouTube channel.
Featured Product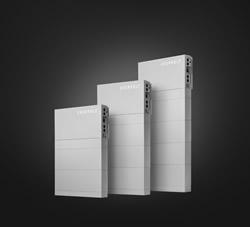 Renewable energy stored in an EVERVOLT home battery system is the perfect backup plan against an uncertain utility grid and weather events. Run key appliances longer and live life when the unexpected happens. EVERVOLT battery storage systems are covered by a complete 12-year warranty from Panasonic.