"SolarWindow has calculated the fastest financial return Ive ever seen, under one year."
COLUMBIA, Md.--SolarWindow Technologies, Inc. (OTCQB: WNDW) has revealed for the first time its revenue, industry partnership, and build-out strategy for bringing the companys proprietary electricity-generating windows to market during its August 20, 2015 webcast.

"Ive never seen a technology with the kind of potential that I see with SolarWindow where you have the very real prospect of turning entire skyscrapers into electricity power generators," said Curtis Watkins, Project Manager, Emerging Technologies, Duke Energy, and a SolarWindow Advisor.
"Utilities need to address renewables in a couple of different ways. Our customers say renewables are important to them and we have to find solutions for them so weve developed a Distributed Generation Group and SolarWindow presents a fantastic opportunity for that," said Watkins.
A video demonstration of SolarWindow generating electricity from both direct sunlight and in low-light indoor conditions is available here.
"We are fundamentally stronger today than ever before," said John A. Conklin, President and CEO of SolarWindow Technologies, Inc. "Our technology works. We are on track to bring the worlds first-of-its-kind electricity-generating window to market."
The highlight of the webcast explains the build-out of commercial SolarWindow™ products. Industry experts and management also answered important questions, including:
* How SolarWindow is preparing for commercial production in order to generate revenue
* How the company is formalizing relationships with the glass, energy and building industries, in order to give SolarWindow instant commercial reach
"The tinkering is over. All of us are witnessing one of the biggest breakthroughs in clean energy and we are focused on commercialization over the next 28 months - a very short home stretch, and the steps I have outlined in the webcast will get us there," said Conklin.
Renewable energy tax expert, Ken Schuckers, explained that, "SolarWindow has calculated the fastest financial return Ive ever seen, under one year." Schuckers credentials include Deloitte & Touche, LLP, and Partner at Grant Thornton, LLP.
Schuckers further detailed how the one-year payback is modeled and validated, and stated that, "Most solar companies are looking at a four to five year payback. In best-cases, were lucky to see less than four years."
SolarWindow modules can produce more than 50 times more power than rooftop solar when modeled for an installation on a single 50-story building; and achieves more than 12 times the environmental benefits, according to company engineers.
"One of the most impressive features about SolarWindow is how its being developed for direct integration with existing fabrication and glass manufacturing processes using high speed and large-area coating methods," said Patrick Sargent, SolarWindow Advisor and former Photovoltaics Cover Technology Leader at one of the worlds largest glass producers, where he manufactured glass for solar energy applications.
"We dont need to disrupt the primary manufacturers $30-$80 million dollar float or fabrication lines to incorporate SolarWindow processes. Our coatings can be applied at the glass plant after the glass is manufactured, cut, and edged, if required. Nobody - ever - has achieved this type of technology or product before."
The SolarWindow: Power Reinvented webcast was hosted by John A. Conklin, President and CEO of SolarWindow and featured scientists, company and industry-leading guest speakers discussing the companys technology, product timeline, recent technological developments, and innovations.
The cost of electricity is increasing and Government initiatives are in full swing, like the Clean Power Plan, which mandates that electricity needs to be generated in more efficient and less expensive ways. The Administrations plan calls for power plants to reduce their emissions by one-third. An estimated 35 percent of this electricity is consumed by commercial buildings, the target market for SolarWindow.
About SolarWindow Technologies, Inc.
SolarWindow Technologies, Inc. is a developer of next generation, transparent electricity-generating SolarWindow coatings.
SolarWindow coatings generate electricity on see-through glass and flexible plastics with colored tints popular to skyscraper glass. Unlike conventional systems, SolarWindow can be applied to all four sides of tall towers, generating electricity using natural and artificial light conditions and even shaded areas. SolarWindow uses organic materials, which are dissolved into liquid, ideal for low-cost high-output manufacturing; and is the subject of a patent pending technology.
The companys Proprietary Power Production & Financial Model (Power & Financial Model) uses photovoltaic (PV) modeling calculations that are consistent with renewable energy practitioner standards for assessing, evaluating and estimating renewable energy for a PV project. The Power & Financial Model estimator takes into consideration building geographic location, solar radiation for flat-plate collectors (SolarWindow irradiance is derated to account for 360 degree building orientation and vertical installation), climate zone energy use and generalized skyscraper building characteristics when estimating PV power and energy production, and carbon dioxide equivalents. Actual power, energy production and carbon dioxide equivalents modeled may vary based upon building-to-building situational characteristics and varying installation methodologies.
For additional information, please call Ms. Briana L. Erickson toll free at 1-800-213-0689 or visit: www.solarwindow.com.
Featured Product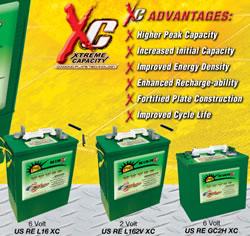 Our RE Series batteries are designed to provide the highest peak capacity, longest cycle life, and greatest reliability for use in industrial or residential renewable energy applications. Renewable Energy Series batteries utilize the company's exclusive XC2™ formulation and Diamond Plate Technology® to create the industry's most efficient battery plates, delivering greater watt-hours per liter and watt-hours per kilogram than any other flooded lead-acid battery in the market. Our Deep Cycle batteries are engineered to work with solar panels as well as other renewable energy applications.