Specialist renewable energy insurer covers construction of flagship Latin American PV project
London, 2nd September 2015 - GCube Underwriting Limited (GCube), the leading underwriter for renewable energy initiatives worldwide, has signed a 3 year contract to cover the project company in charge of the construction and operational phases of one of Chiles largest solar photovoltaic (PV) projects.

Chile is one of the fastest growing solar markets in the world and a frontrunner in the Latin American PV sector, with a number of large projects already in operation and several more entering the construction phase. This growth has been driven by rising electricity demand and high spot prices, which have encouraged developers to take advantage of abundant levels of solar irradiance in the Atacama Desert in Northern Chile.
Construction of the 146MWc Laberinto project, North-East of Antofagasta - co-owned by EDF Energies Nouvelles and Marubeni - has already started. Once built, it will be one of the largest in the world to sell electricity to the spot market on a merchant basis.
Supporting this level of new construction in a remote region of Latin America, however, is a substantial logistical endeavour. With few regional manufacturing hubs for PV panels, equipment must be shipped from Europe and Asia and significant demands are subsequently placed on local transport infrastructure. Should equipment losses occur during transit or construction, lead times for replacements are long, and delays and downtime can be extensive.
As such it is important that developers are covered adequately against this combination of logistical and construction risk. For the construction phase of the Laberinto project, GCube will provide a range of services to ensure that project risks during this crucial stage are kept to a minimum.
"The entry of international players like EDF Energies Nouvelles and Marubeni into the sector is an indicator of the strength of the Chilean solar market and a promising sign for the wider Latin American industry," said Jamie Fleming, Underwriter, GCube.
"That said, there are still many lessons to be learnt from other emerging markets in remote territories around the globe - and indeed the Latin American wind energy sector, where significant logistical hurdles have been faced throughout the early project phases."
"Such large scale Solar PV development of this kind in Chile is very exciting for the Renewables industry. This was a complex insurance and reinsurance placement so it was great to secure the support of experienced renewable energy reinsurers like GCube for its development, construction and operational insurances" said Tim Halperin-Smith, Director, Aon UK Limited who acted as Insurance Broker to the project.
GCube currently underwrites 3,000MW of assets in the Latin American renewable energy market.
Featured Product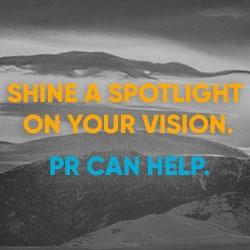 FischTank Marketing and Public Relations provides communications and marketing services to both start-up and established renewable energy companies. We provide media relations, content writing, digital/social media, and other marketing support to companies working in sectors spanning solar, LED lighting, energy storage, hydrogen, battery development and manufacturing, alternative fuels, and more. Our clients have been featured in top tier media including print, online and broadcast.