Collector strips reduce maintenance and running costs for rail contractors
Morgan Advanced Materials announces a new lighter weight, metalized current collector strip (pantograph), offered by its Electrical Carbon business, which enhances rail system reliability and extends service life by about 35 percent. The new collector strips boast an arc protection system, which maximizes collector strip life, reducing maintenance and running costs for rail contractors. The system also provides improved service for passengers, since the collector strips require less frequent replacement, drastically reducing downtime.

The new lighter metallized collector strips are the latest addition to Morgans line of performance carbon and metalized carbon current collector strips for pantograph and third rail applications. The comprehensive range of collectors includes products suitable for overhead, third rail and trolley bus shoes in transportation applications including; metro systems; high-speed trains; trams and trolley buses.
The new collector strips are based on proprietary material technology which enables the strips width to be increased by 40 percent, from 30 millimeters to 42 millimeters. The arc protection system, an engineered coating applied to the metal, draws any arcing to the carbon strip. This makes the strips ideal for running in wet weather or icy conditions, when a buildup of ice on overhead rail lines creates a barrier to power transfer and may cause localized overheating of the metal support carrier. Without arc protection, collector strips must often be replaced before the carbon has fully worn.
The new collectors join a line of Morgan products designed, engineered, and manufactured for mainline railway systems, including self-supporting carbon collector strips that feature epoxy bonding of carbon to aluminum. These self-supporting carbon collector strips reduce pan head mass, improve dynamic response, and reduce maintenance and service costs. In addition, Morgan has developed a unique method of transferring high currents to give a low resistance current path in bonded collectors, resulting in an innovative lightweight solution for DC applications. Also offered are auto drop collector strips, an impact detection system within the collector strip that enables the pantograph to be lowered if severe impact occurs, preventing additional damage.
For more information on Morgans current collectors, please visit: http://www.morganelectricalmaterials.com/products/electrical-carbon/collectors-railway.
About our Electrical Carbon business
The Electrical Carbon business of Morgan Advanced Materials produces carbon and metalized-carbon current collector strips and assemblies for linear electrical transfer.
Our electrical carbon products are produced from an extensive portfolio of materials including carbon, graphite, silicon carbide and other ceramics. The range includes pantograph strips, third rail shoes, trolley bus inserts and industrial linear collectors for applications from 60V to 25kV.
The Electrical Carbon business is able to draw on longstanding applications engineering experience and materials expertise to engineer products that meet demanding customer challenges and deliver long term high-performance.
________________________________________
About Morgan Advanced Materials
Morgan Advanced Materials is a global materials engineering company which designs and manufactures a wide range of high specification products with extraordinary properties, across multiple sectors and geographies.
From an extensive range of advanced materials we produce components, assemblies and systems that deliver significantly enhanced performance for our customers products and processes. Our engineered solutions are produced to very high tolerances and many are designed for use in extreme environments.
The Company thrives on breakthrough innovation. Our materials scientists and applications engineers work in close collaboration with customers to create outstanding, highly differentiated products that perform more efficiently, more reliably and for longer.
Morgan Advanced Materials has a global presence with over 9,000 employees across 50 countries serving specialist markets in the energy, transport, healthcare, electronics, security and defence, petrochemical and industrial sectors. It is listed on the London Stock Exchange in the engineering sector.
For further information, please contact:
Kristin Nugent, McNeil, Gray & Rice Inc.
kristin.nugent@mgr1.com
Tel +1 617 367 0100 ext. 148
Francesca Minett, Morgan Advanced Materials plc
francesca.minett@morganplc.com
Tel +44 (0)1299 827000
Featured Product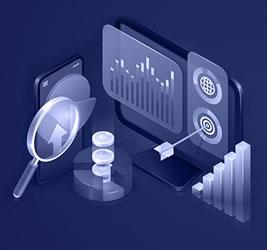 At Precedence Research we combine industry-leading insights with ground-breaking research techniques to help our clients successfully address their unique business challenges and achieve mission-critical goals. Our suite of services is designed to give tailwinds to businesses.