New Feature Enables Distributed Energy Storage Partners to Participate in Wholesale Electricity Markets
Reston, VA., September 15, 2015—Greensmith, a leading provider of grid-scale energy storage software and integration services, today announced new functionality within its fourth generation GEMS energy storage software platform that allows owners and operators of multiple distributed energy storage systems to aggregate these systems into a single energy storage resource.

The new functionality provides owners and operators with a control layer for managing these aggregated front-of-the-meter and behind-the-meter energy storage systems, allowing them to integrate them into utility or ISO market communications systems so that they can use these systems to participate in resource adequacy, frequency response and other wholesale energy markets.
By participating in these wholesale energy markets, energy storage system owners and operators can increase the revenues generated by their energy storage systems, improving system return on investment.
"Greensmith has been deploying both front-of-the-meter and behind-the-meter energy storage systems for years using our proven GEMS software," said Greensmith CEO John Jung. "Our softwares new energy storage aggregation functionality now enables our partners and customers to participate in a broader set of value streams across an integrated network."
The market for distributed energy storage in general, and behind-the-meter energy storage specifically, is growing rapidly. According to GTM Researchs U.S. Energy Storage Monitor Q2 2015 report, 40.7 megawatts of energy storage was deployed in the second quarter of 2015, a nine-fold increase from the second quarter of 2014 and a six-fold increase from the first quarter of 2015. In addition, the behind-the-meter energy storage market in the second quarter of 2015 grew over eleven times from the same period in 2014.
Greensmith will be present at Solar Power International in Anaheim, California from September 14-17, 2015 at booth number 1600.
About Greensmith:
Greensmith's mission is to make energy storage a fundamental component of a cleaner, more advanced energy infrastructure. Its intelligent and flexible GEMS software platform optimizes the performance of a grid-scale energy storage system's batteries, inverters and other hardware, lowering costs and improving the system's return on investment. Greensmith delivered one-third of the energy storage capacity installed in the United States in 2014. Its GEMS energy storage software platform is currently used by more than 20 customers for multiple applications at 50 different sites, including the single largest battery-based energy storage system deployed globally in 2014, which provides 24x7 frequency regulation services. Learn more at www.greensmithenergy.com.
Featured Product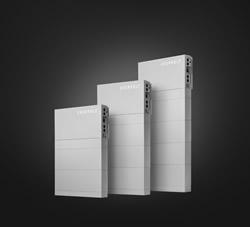 Renewable energy stored in an EVERVOLT home battery system is the perfect backup plan against an uncertain utility grid and weather events. Run key appliances longer and live life when the unexpected happens. EVERVOLT battery storage systems are covered by a complete 12-year warranty from Panasonic.