A Building that produces the equal or more energy than it consumes is called Net Zero House. Why Net Zero Building? Get your own Energy System, i.e. also your asset Get unlimited source of energy Let your local utility company to pay you Go ahead and build green world
Total Eco Energy, now going to provide Net Zero Housing Development Solution over the world.

What is Total Eco Energy:
-Total: Relating to, or constituting the whole; entire…Complete; absolute
-Eco: Relating to the ecology
-Energy: The use of environmentally friendly energy causing the least amount of damage to the environment
-Environmentally friendly energy is energy which is renewable and does the least amount of damage to the environment
-Environmentally friendly energy is derived from naturally replenishing sources such as rain, wind, sunlight, geothermal heat, and tides
Who We Are:
We are an international group of professionals with a wide range of experience in: architecture, project management, administration, law, commercial and residential financing, electrical, industrial and civil engineering, government program creation and administration. We have come together with a shared vision of leveraging our strengths, skills and knowledge to offer the world renewable energy sources and resources that are not harmful to the environment.
What We Do:
-Investigate and analyze existing and new renewable energy sources
-Design and install renewable energy systems for structures ranging from a high rise apartment building to a single family home -- from a large corporation facility to a family owned business
-Implement a TOTAL approach that includes both the analytical issues of the "mechanics" of the project as well as the "soft issues" such as the combining of products and services
-Offer a TOTAL solution for the installation of systems in existing buildings as well as contracting services for the eco-friendly construction of new facilities
What Is Our Vision:
-To reduce the worlds dependency on fossil fuel producers
-To curtail the use of environmentally harming fossil fuels
-To enable our clients to become energy self-sustaining and at the same time reduce energy costs
-To promote and advance knowledge about the concept of renewable energy
Featured Product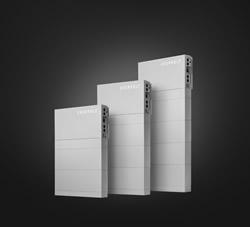 Offer homeowners best-in-class solar and energy storage in one money-saving bundle. Panasonic's new EverVolt™ Series modules come in 350W, 360W, 370W & 380W models and work seamlessly with their EverVolt battery storage - all warrantied by one of America's most trusted brands.