The 5th largest renewable energies specialist in Europe has engaged TouchstoneEnergy to work with them for the delivery of new and improved finance and integrated reporting systems.
TouchstoneEnergy's solution will bring about significant improvements including automation of budgeting and forecasting processes, supported by consolidated financial reporting. The solution is designed to better analyse any company's performance and reporting to shareholders.

Management information and KPIs are key drivers that will help the client improve its decision-making. The finance department can easily build its own reports using something as basic as Excel, however integrated CPM & BI will allow it to meet new reporting requirements with full drill down to the underlying transaction detail, all of which is being driven by their CFO.
A key part of the project is also the integration of operational systems and data, some of which includes non-financial and non-numerical information. Using ETL Agile, the energy supplier can seamlessly link multiple data sources in a single reporting view. This is critical to their business says their CFO; they cannot wait for this technology to go-live.
Touchstone's ETL Agile system pulls data from underlying finance, procurement, CRM and other operational systems into a series of multi-dimensional cubes and joins finance data, customer data, project data and consumption data in a single reporting universe.
By using a visualisation tool such as Targit, Infor's D/EPM or even Excel, ETL Agile delivers integrated cube and analytics technology with complete flexibility and ease of use. Any changes in the data from daily transaction processing are immediately reflected in all cubes. This can be real-time or scheduled updates.
"Using hierarchies based on departments, projects and subsidiary financial structures, these together can be added for reporting. Management information can be displayed in any currency, across any entity using data from any system," says Peter Davis, Head of Business Unit at TouchstoneEnergy.
Client comments: "We rely on our accounting and management information databases to apply both external information as well as key strategic variables to our business. This new software solution will allow us to forecast our financial statements using trusted data and identify specific financial indicators such as consumption exposure, interests and average income rates of each balance sheet, to make more informed decisions. The system will be used to develop detailed forecasts on economic and financial trends, assessing risks and analysing alternative market scenarios. This will become necessary as we break into the domestic market."
Featured Product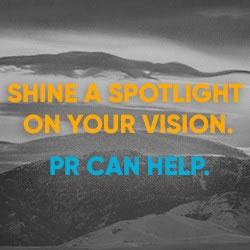 FischTank Marketing and Public Relations provides communications and marketing services to both start-up and established renewable energy companies. We provide media relations, content writing, digital/social media, and other marketing support to companies working in sectors spanning solar, LED lighting, energy storage, hydrogen, battery development and manufacturing, alternative fuels, and more. Our clients have been featured in top tier media including print, online and broadcast.