Latest global projects propel company's bookings to more than 1 GW
San Rafael, Calif., October 27, 2015 — In keeping with SunLink Corporations rapid expansion across the board, the company revealed today that as part of its expanding international footprint it has completed delivery in connection with projects in Western Honduras totaling 37 MW.

With a legacy of successful PV installations in locations like Puerto Rico, SunLinks activity in Honduras -- Latin Americas second largest solar market in 2015 - is part of a larger push into the region and beyond. The Latin American projects represent one piece of SunLinks robust fixed-tilt, roof-mount and tracker portfolio throughout the Americas, with total installs of over 1 GW.
"Every major player in the solar market is contemplating international solar activity as a way to mitigate risks associated with the predicted temporary 2017 dip in the domestic market - whether thats through projects, M&A or strategic alliances. We already have a respected international track record, and are expanding it rapidly not as a short-term balance sheet bolster like so many others, but as part of our long-term investment and commitment to advancing universal solar power adoption for the benefit of the environment and security worldwide," said Michael Maulick, CEO of SunLink. "The industry knows it can rely on SunLinks proven expertise when it comes to servicing complex political, economic and/or environmental geographies. Our extensive R&D and state-of-the-art engineering means our products surpass expectations in extreme environmental conditions, and our international supply chain accommodates the tightest of logistical timeline requirements on a global scale. Add to that our valued PowerCare engineering and project management services, and you have a winning formula for long-term success for SunLink, our partners and the regions in which they do business."
SunLinks efforts in Honduras are noteworthy as the Latin American region carries a top rank amongst burgeoning global solar markets with a project pipeline of almost 30 GW this year, surpassing the U.S. and Japan. Known for its robust project solutions in demanding markets, SunLink is making its full line of tracking and fixed tilt systems available for project developers in Latin America.
To learn more about SunLinks valued solar solutions for large-scale ground-mount projects, visit: http://www.sunlink.com/groundmount.
About SunLink
SunLink Corporation brings powerful solar energy solutions to market through innovative, highly engineered products and in-demand customer services that make solar PV electricity easier, safer, more reliable and less expensive to install. In addition to manufacturing well-designed products that are agile in their implementation, the company leverages unparalleled R&D, a legacy of more than a GW of successful projects, state-of-the-art engineering and creative problem solving to develop optimized, full-scope product+service solutions for roof and ground-mount solar projects of every size and complexity. It is this unique combination of trusted insights, products and services that helps solar developers and installers overcome obstacles and furthers the industrys shared mission of advancing universal solar power adoption. For more information, visit www.sunlink.com or follow twitter.com/sunlink.
Featured Product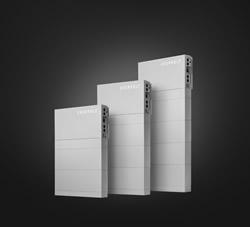 Extract maximum power production from every roof size and shape. HIT® AC Series combines the module efficiency of Panasonic solar panels with the intelligence of Enphase microinverters. A built-in IQ 7X microinverter with Individual MPPT (Module-level Power Point Tracker) tracking helps deliver an all-in-one module that offers design flexibility, reduced installation time, and a higher ROI. Field-replaceable microinverter with no DC wire management required yields lower cost of ownership.