"Governor Cuomo's announcement puts New York right where it should be – at the front of the pack." -Heather Leibowitz, Director, Environment New York
New York, NY- Today, Governor Andrew Cuomo directed the State Department of Public Service to design and enact a new Clean Energy Standard mandating that 50 percent of all electricity consumed in New York by 2030 come from clean and renewable energy sources. This process will ensure that utility companies provide 50 percent of customers' power from solar, wind, hydroelectric or other renewable sources in just 15 years.

Heather Leibowitz, Director of Environment New York, issued the following statement:
"Governor Cuomo's announcement puts New York right where it should be—at the front of the pack. The new Clean Energy Standard will dramatically expand the amount of our electricity generated by renewable energy resources, such as wind and solar energy, and accelerate New York's transition away from polluting fuels. This means cleaner air for families, less global warming pollution, more stable electricity bills, and a stronger economy.
"New York has the resources to do this. We can put solar panels on rooftops and over parking lots, and we can build wind farms off of our coasts. Now the governor is providing the political will to get the job done.
"The Governor's action is particularly timely. This week, world leaders are gathered in Paris to negotiate a global agreement to curb global warming pollution. New York is showing the world what must be done. As the third-largest economy in the United States, our leadership matters.
Governor Cuomo deserves praise for creating an ambitious and achievable standard for expanding New York's use of clean energy. We look forward to working with Governor Cuomo's office to bring the Clean Energy Standard to fruition."
Featured Product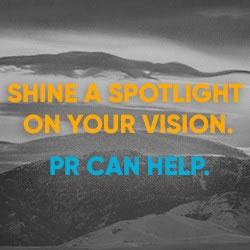 FischTank Marketing and Public Relations provides communications and marketing services to both start-up and established renewable energy companies. We provide media relations, content writing, digital/social media, and other marketing support to companies working in sectors spanning solar, LED lighting, energy storage, hydrogen, battery development and manufacturing, alternative fuels, and more. Our clients have been featured in top tier media including print, online and broadcast.