Vanguard II enhances current technology, enabling fully dispatchable revenue grade power across full range of storage applications
AUSTIN, Texas, - ViZn Energy Systems Inc. (ViZn), a leading provider of energy storage systems for microgrid, commercial & industrial and utility applications, announced today that it has built upon its best-in-class proprietary flow battery technology to enhance the capabilities, reliability and lifetime of all next generation flow battery systems for multi-megawatt energy storage applications. The Vanguard II battery stack further expands the operating range of ViZns systems, strengthening their industry-leading long-duration energy services by enhancing the fast switching and high power cycling capabilities required for many applications, further maximizing ROI and providing industry-leading payback periods.

The Vanguard II battery stack has demonstrated 20 percent greater capacity and is immune to cycle life degradation, providing more headroom to handle spikes in power requirements for demanding and unpredictable applications on both sides of the meter. All ViZn flow batteries incorporate the new Vanguard II stack control technology which eliminates life-limiting issues such as dendrite growth, simplifies cell balancing, and removes thermal and electrolyte breakdown issues associated with high frequency power switching. This unique multi-use capability is necessary for frequency regulation and other high power applications while adding value to longer duration storage. All of ViZns systems are highly scalable, adding value for even the largest utility requirements. By interconnecting multiple units, both power and energy capabilities can be increased to offer utilities, as well as commercial & industrial customers the optimal fit for any size project.
ViZns current flow battery systems can be seamlessly upgraded with the Vanguard II battery stacks, increasing the capabilities and application flexibility of customers current assets and making existing systems even more efficient across the remaining life of the battery.
"Were seeing an increasing interest in a flexible large-scale energy storage platform," said Ron Van Dell, CEO of ViZn. "Our customers are deploying ViZn systems because of the unique mix of applications requiring both energy and power capabilities that only our flow battery systems can address. Our continuous innovations in flow battery stack advancements give users an inherently versatile battery that can be run at very high power for short durations with millisecond response times and also dispatch energy over a long period of time, addressing both frequency regulation and peak shaving simultaneously without concern for battery state of charge (SOC). The ability to stack revenue streams and applications on both sides of the meter addresses the uncertainties about the kind of services customers will require 10 or 20 years down the road, future-proofing ViZns technology against a changing mix of applications requirements."
All of ViZns systems utilize the inherently safe, non-toxic, non-explosive zinc-iron electrolyte that incorporates ViZns industry-leading performance guarantee over the life of the system.
About ViZn Energy Systems, Inc.
ViZn Energy Systems, Inc. is comprised of a visionary team of scientists, engineers and business leaders who are passionate about creating and commercializing a revolutionary energy storage solution for the commercial & industrial, microgrid and utility-scale markets. Founded in 2009 and based on eight previous years of research, ViZn is commercializing highly scalable energy storage systems, ranging from tens of kilowatts to mega-watt storage. The ViZn solution is safe, reliable, cost effective, and scalable to meet the needs of todays ever-changing energy landscape. For more information, visit: www.ViZnEnergy.com
###
Featured Product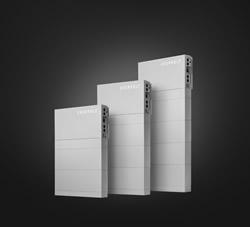 Offer homeowners best-in-class solar and energy storage in one money-saving bundle. Panasonic's new EverVolt™ Series modules come in 350W, 360W, 370W & 380W models and work seamlessly with their EverVolt battery storage - all warrantied by one of America's most trusted brands.