LAFAYETTE, Colo. - December 7, 2015 - Sun Bandit® by Next Generation Energy® has reached new heights in setting new standards for solar water heating. Sun Bandits patented micro-grid technology has defined a new category for solar water heating, influencing new Solar Rating Certification Corporation (ICC-SRCC) OG-100 and OG-300 standards. The result? A groundbreaking on-site energy storage solution with OG-300 certification for a revolutionary PV-based solar thermal water heating system.

The ICC-SRCC provides the only national certification program established solely for solar thermal products, with a purpose of developing and implementing national rating standards and certification programs for solar energy equipment. This milestone certification for Sun Bandit from ICC-SRCC marks a paradigm shift in the way solar energy is captured, stored, and used to heat water more dependably and affordably than ever before.
The OG-300 certified Sun Bandit solar water heating system features the world's first OG-100 solar PV water heating collector to generate and store energy as hot water. This certification may provide customers with additional financial incentives when they install a Sun Bandit system with OG-300 certification.
"Sun Bandit has redefined solar water heating from the ground up," said Dave Kreutzman, CEO of Next Generation Energy. "ICC-SRCC certification validates Sun Bandit technology and NGE® is excited to be leading the industry with an innovation so revolutionary that it is creating new opportunities for solar professionals and consumers to achieve clean energy independence."
Sun Bandit is simple to install and requires no net-meter or utility connection for installation and operation. By eliminating fluids, pump stations, overheating, leaks, stagnation, and freezing associated with traditional solar water heating systems, Sun Bandit makes on-site solar energy storage a practical, affordable reality for everyone. Visit www.sunbandit.us to learn more.
Next Generation Energy is a design, engineering, and procurement firm dedicated to bringing cost-effective and high-performance solutions to market for clients who demand results. With unrivaled industry experience spanning over 30 years, NGE is equipped to tackle even the most challenging projects. Next Generation Energy is located in Lafayette, CO. Visit www.ngeus.com to learn more.
Media Contact:
Bill Beedon
Next Generation Energy
bill@ngeus.com
(303) 665-2000
Featured Product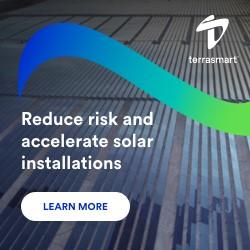 The first and only single axis tracker that allows you to turn unusable land into valuable assets. Built tough for reliable performance, TerraTrak will maximize energy output and returns conquering the most challenging sites. Employ PV where you never thought possible through durable mechanics and intelligent control technology.