Community Green Energy signs agreement with the City of Wilmington, Illinois to develop a Community Solar Garden for the benefit of the City, its residents and small businesses.
Community Green Energy, LLC (CGE) today announced that it has entered into a Community Solar Development Agreement with the City of Wilmington, Illinois. CGE will be exploring the development of possible solar arrays at a pair of city-owned sites, including at the Citys waste water treatment facility and water plant. These solar arrays will look to be net-metered into the Citys facilities, helping to reduce the Citys electricity costs through a long-term power purchase agreement.

As part of the development process, CGE will be canvassing local residents and small businesses to gauge participation interest in a Community Virtual Solar Garden project. Should there be a strong interest, CGE will look to structure the project so that individuals and businesses can purchase panels and offset their own energy costs with solar, even those that rent or live in multi-family buildings who are currently barred from going solar. Anyone throughout the neighboring counties can also participate.
"The City of Wilmington sees this as an opportunity to choose renewable energy, save money over the long term, while hopefully being able to share these benefits with the members of our community as well," explained Wilmington Mayor Marty Orr.
Other Illinois counties are exploring pilot community solar gardens that will require legislation and changes to ComEds billing, though these are about a year. The City of Wilmington found that CGEs turnkey program can be implemented in Illinois without any changes to the ComEd billing platform or special legislation to be passed. For the City of Wilmington, CGEs Community Virtual Solar Garden program allows them to pursue community solar at no cost and to see results sooner for their community. "We designed our Virtual Solar Garden platform to work in all states that allow 3rd party ownership or leasing regardless of any special legislation for solar gardens or virtual net metering. For subscribers in Illinois, even if they move out of the area, they can take their solar electric offset with them to their new location," said Community Green Energys President, Fritz Kreiss
"Our Community Virtual Solar Garden program is designed to make solar more easily available and affordable to residents and small businesses alike," added CGEs Fritz Kreiss. "Those that are traditionally shutout from going solar, such as condo owners and renters, will now have an opportunity, and this is an opportunity that will help keep money right here in the Wilmington economy."
"Were excited to be able to take part in such a project that has the potential to be so community oriented," Mayor Orr concluded, "and we look forward to working with CGE in putting together a project that will bring many positives to our community."
Anyone interested in participating in the Wilmington Community Virtual Solar Garden may contact CGE at http://myvirtualsolar.com/wilmington/ .
Community Green Energy develops and finances renewable energy and energy efficiency projects nationwide, with an emphasis on developing community solar gardens and other community oriented renewable energy projects. www.communitygreenenergy.com 262-248-0927
Featured Product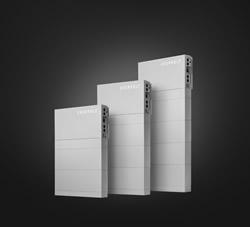 Extract maximum power production from every roof size and shape. HIT® AC Series combines the module efficiency of Panasonic solar panels with the intelligence of Enphase microinverters. A built-in IQ 7X microinverter with Individual MPPT (Module-level Power Point Tracker) tracking helps deliver an all-in-one module that offers design flexibility, reduced installation time, and a higher ROI. Field-replaceable microinverter with no DC wire management required yields lower cost of ownership.