Optimizing solar panel output with a Hydrophilic/Anti-Static Coating
The glass on solar panels needs to be kept clean for optimal performance. In the past, that typically took time, labor, energy and often-scarce water to manually clean each panel. And, depending upon their location, it isn't always easy to clean solar panels.

Perma-Clean Solar is a self-cleaning anti-static coating for solar panels. This coating prevents dust and other pollutants from contaminating a glass surface thereby enabling solar panels to maintain performance while also reducing maintenance cycles. Perma-Clean Solar is easily applied and dries in seconds, providing a protective layer that will not alter the appearance of the panel and will increase efficiency by
keeping the panels clean.
The benefits of using Perma-Clean Solar
- Strong hydrophilic properties
- Anti-Static
- Self-Cleaning
- Transparent
- Weather Resistant
- A High Degree of Hardness
- Cures at Room Temperature
- Strong adhesion to a surface
- Lasts for years
- 100 Nanometer thickness
About DryWired
DryWired is an award-winning Los Angeles based clean tech firm that distributes advanced surface nanotechnologies globally. DryWired's mission is to harness nanotechnology as a catalyst for change. Their eco-friendly protective thin-film coatings make buildings more energy efficient, surfaces cleaner, lessen e-waste and reduce city air pollution. The company is committed to solving global challenges through scientific partnerships with private laboratories and leading universities. For more information please visit: https://drywired.com/defense-perma-clean-solar/.
Featured Product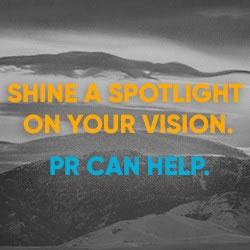 FischTank Marketing and Public Relations provides communications and marketing services to both start-up and established renewable energy companies. We provide media relations, content writing, digital/social media, and other marketing support to companies working in sectors spanning solar, LED lighting, energy storage, hydrogen, battery development and manufacturing, alternative fuels, and more. Our clients have been featured in top tier media including print, online and broadcast.