Installers regain trust in the SolarMax brand Ellzee, 03.03.2016. Borken/Münsterland based ELEKTROKASS was one of the first to sign up to the new SolarMax Premium Installer (SPI) programme. This concept sees the solar inverter manufacturer stocking an external store on its customers' premises with the required replacement devices. This saves delivery trips to the end customer and reduces replacement time for defective string inverters to a minimum.
ELEKTROKASS has been installing SolarMax inverters since 2002, and has to date installed more than 8,000 devices. Most of these are MT-series inverters. The company is buying five megawatts this year alone. The seven inverters from this series have rated outputs of 6 to 15 kilowatts, two or three MPP trackers and attain European efficiency rates of 97.5 per cent. "What we particularly like about these inverters is that even when there are new developments, the basic module remains the same so that the module allocation hardly changes at the individual DC outputs", explains Marco Klein-Übbing from ELEKTROKASS. The failure rate is also very low, and thanks to several MPP trackers, the devices can still be used flexibly even when there is cloud shading.

Flexible circuitry, close cooperation
The flexibility of the circuitry is also appreciated by Hilker Solar GmbH from Rahden in Westphalia. From 2010 until Sputnik Engineering AG went into insolvency in November 2014 the company had installed almost exclusively SolarMax inverters. The HT series is one of the companys favourite products: Hilker Solar prefers to install 30 and 32 kilowatt inverters with up to four MPP trackers since their introduction in 2014, both for large-scale roof mounted plants and also for free-standing plants.
"Because the devices have up to four power units with MPP trackers, we can separate the individual plant components excellently. This guarantees high yields and best possible use of space even when roof and free standing plants are shaded", explains Dennis Logemann, co-director of Hilker Solar. In addition to the flexible circuitry and the high product quality, Logemann particularly appreciates the close customer cooperation, also working very closely together with SolarMax when it comes to service and repair. "We know some of our contacts from the Sputnik days. We value the personal contact and close cooperation", adds Logemann.
About the SolarMax group
The SolarMax group has been established in June 2015 in Ellzee (Bavaria). The company develops, produces and casts out string and central inverter for grid connected solar power systems, as well as attachments and solutions for the plant supervision. The main participator is the RenerVest group from Waldstetten (Bavaria). The investment company brings ten years of experience in the field of renewable energy. In addition to trademark protection and production equipment, the company overtook from the insolvent Sputnik Engineering AG the warehouse, the online portals and the service location SolarMax Service GmbH in Annaberg-Buchholz (Sachsen).
Publisher
SolarMax Sales and Service GmbH
Zur Schönhalde 10
D-89352 Ellzee
www.solarmax.com
Press office of the SolarMax group:
Krampitz Communications - PR for Renewables and Technologies
Iris Krampitz / Thomas Blumenhoven
Dillenburger Str. 85
D-51105 Köln
Fon: +49 (0) 221 912499 49
Fax: +49 (0) 221 912499 48
E-Mail: presse@solarmax.com
www.pr-krampitz.de
Featured Product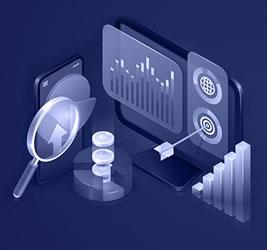 At Precedence Research we combine industry-leading insights with ground-breaking research techniques to help our clients successfully address their unique business challenges and achieve mission-critical goals. Our suite of services is designed to give tailwinds to businesses.