Intends to grow market share in EMEA region
TEMPE, Ariz., March 10, 2016 - First Solar, Inc.'s (Nasdaq: FSLR) Operations and Maintenance (O&M) has announced it now has 5 gigawatts (GW) of assets in its portfolio of solar power plants, firmly establishing it as the largest O&M provider in the world. First Solar Energy Services, which has held the top position on GTM Research's "Global O&M and Asset Management" report for the past two years, surpasses the next nearest O&M provider by approximately 1.8GW.

"Our customers have entrusted us to make sure they get the most out of their investments," said Troy Lauterbach, Vice President, First Solar Energy Services. "We help them minimize risk and maximize the value of their renewable energy assets."
First Solar Energy Services has grown alongside the solar industry over the past half-decade. In 2009, the fledgling O&M group commenced operation of the 21MW Blythe Solar Project in California, which at the time was the largest PV plant in the world. Today, the group operates and maintains solar power plants for owners in 10 countries, and include some of the largest PV power plants in the world.
In 2014, First Solar acquired skytron energy, expanding system monitoring capabilities and access to new regions. As a wholly owned subsidiary of First Solar, skytron energy maintains its own portfolio of more than 6GW of solar power plants utilizing its monitoring technology.
"Our ability to optimize power plants virtually anywhere in the world is a critical strength, as emerging solar energy markets, such as the Middle East, start to add significant volumes of capacity," said Stefan Degener, Senior Director for First Solar Energy Services in the Europe, Middle East and Africa. "We also intend on growing our market share in mature markets, such as Europe, as plant owners seek to maximize energy yields by investing in professional O&M services."
Reinforcing its global presence, First Solar Energy Services established a new Operations Center in Berlin in 2015. Managed and operated by skytron energy, the Center provides industry-leading remote monitoring, real-time supervision and plant control capabilities for solar energy assets located across the EMEA region. Other First Solar Operations Centers (FSOC) are located in Tempe, Arizona and Sydney, Australia. The flagship Tempe FSOC is frequently visited by grid operators, regulators and energy industry experts from around the world seeking demonstrations of First Solar's unmatched operations technology and capabilities.
About First Solar, Inc.
First Solar is a leading global provider of comprehensive photovoltaic (PV) solar systems which use its advanced module and system technology. The company's integrated power plant solutions deliver an economically attractive alternative to fossil-fuel electricity generation today. From raw material sourcing through end-of-life module recycling, First Solar's renewable energy systems protect and enhance the environment. For more information about First Solar, please visit www.firstsolar.com.
Featured Product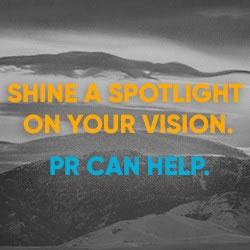 FischTank Marketing and Public Relations provides communications and marketing services to both start-up and established renewable energy companies. We provide media relations, content writing, digital/social media, and other marketing support to companies working in sectors spanning solar, LED lighting, energy storage, hydrogen, battery development and manufacturing, alternative fuels, and more. Our clients have been featured in top tier media including print, online and broadcast.