World's Largest Industrial Biotech Conference to be Held in San Diego from April 17-20, 2016
WASHINGTON--(BUSINESS WIRE)--The Biotechnology Innovation Organization (BIO) announces that executives, thought leaders, and government officials will discuss applications in space, biofuels, and the renewable chemical landscape during plenary programs at BIOs 13th Annual World Congress on Industrial Biotechnology. The worlds largest industrial biotechnology event will be held April 17-20, 2016 at the San Diego Convention Center in San Diego, CA.

"The Plenary Program for the 2016 World Congress is unlike any that we have had in previous years. Sessions will explore the next frontier for industrial biotech and highlight some of the next generation of scientists who will be leading it," said Brent Erickson, executive vice president for BIOs Industrial & Environmental Section. "Attendees will also hear from industry leaders and executives about their work to develop cost-competitive renewable chemicals and biobased products in the face of record low fossil fuel prices and rapidly increasing consumer demand for greener household and personal care products."
The Plenary Sessions include:
Monday, April 18, 2016
Lunch Plenary Session
Outer Space: The Next Biotech Frontier (Panel Discussion) & Presentation of the BIO George Washington Carver Award for Innovation in Industrial Biotechnology
Our sessions highly esteemed panelists will discuss one of biotechs most promising areas of growth: applications in space. Topics will include bacteria growth experiments, application of synthetic biology, waste management, forward manufacturing and synthesis, examining the ways in which micro-organisms develop differently in space, exploring the potential markets for space biotechnology from enzyme expression to food development.
Moderator: John Cumbers, Founder, SynBioBeta
Panelists:
Catherine "Cady" Coleman, NASA Astronaut
Amor Menezes, Postdoctoral Scholar, California Institute for Quantitative Biosciences, University of California, Berkeley
Todd Peterson, Chief Technology Officer, Synthetic Genomics
Mark Blenner, Assistant Professor of Chemical & Biomolecular Engineering, Clemson University
Monday, April 18, 2016
General Plenary Session
Overcoming Challenges to Biorefinery Scale Up
This panel will explore exactly what is needed to ensure the successful scale up of a commercial scale industrial biotechnology process such as advanced biofuels facilities. We will hear from engineering design experts and industry leaders who will discuss issues from scale up successes and failures to process control of biological systems, project execution, overcoming difficulties, and more.
Moderator: Dan Cummings, Chief Executive Officer, Guidewire Strategies
Panelists:
Anthony Bresin, Chief Scientific Officer, ARD
Jeff Lievense, Senior Engineering Fellow, Genomatica
Dennis McGinn, Assistant Secretary of the Navy - Energy, Installations and Environment
Alan Propp, Business Development Manager, Merrick & Company
Joachim Schulze, Head of Biotechnology, ThyssenKrupp Solutions
Tuesday, April 19, 2016
Breakfast Plenary Session
Developing a Renewable Chemical Value Chain in the Face of Low Fossil Fuel Prices
This panel will discuss the latest advances in renewable chemicals, including innovative biological processes, new feedstock inputs, market development and how strategic partnerships are changing the renewable chemicals landscape.
Moderator: Jim Lane, Editor & Publisher, Biofuels Digest
Panelists:
Marcel Lubben, President, Reverdia
John Melo, President and Chief Executive Officer, Amyris
Felipe Pereira, Chemicals Sector, Brazilian National Development Bank (BNDES)
Alan Shaw, Chief Executive Officer, Calysta
Minoru Watari, Team Leader, Mitsui & Co. Ltd.
Tuesday, April 19, 2016
Lunch Plenary Session
Young Stars in Industrial Biotechnology & Presentation of the BIO Rosalind Franklin Award
This panel will feature dynamic young stars in the industrial biotech space. Speakers will highlight their technology breakthroughs and varied applications of biotechnology they are currently deploying.
Moderator: Stephan Herrera, Vice President, Strategy & Public Affairs, Evolva
Panelists:
Jeffrey Dietrich, Chief Technology Officer & Co-Founder, Lygos
Reshma Shetty, Co-Founder, Ginkgo Bioworks
Dan Widmaeir, Chief Executive Officer and Co-Founder, Bolt Threads
Wednesday, April 20, 2016
Lunch Plenary Session
Market Growth for Biobased Products in the Consumer Marketplace
The biobased economy is growing, with companies in the space working to develop technologies to make industrial processes and products more eco-efficient. Technology developers are teaming up with consumer products companies to de-risk and scale up biobased products. From novel food ingredients, to packaging, to biobased car parts, our panelists will highlight recent biobased innovations, and discuss how to achieve a sustainable commercial scale biobased product industry.
Moderator: James Iademarco, Principal, Strategic Avalanche LLC
Panelists:
Stephanie Delalande, Materials Innovation, PSA Peugeot Citroën
Claudio Gemmeti, Senior Vice President, Innovation and Strategic Growth, Club Coffee
Michael Knutzen, Global Program Director - PlantBottle, The Coca-Cola Company
Jonathan Wolfson, Chief Executive Officer, TerraVia
All programs at the World Congress on Industrial Biotechnology are open to attendance by members of the media. Complimentary media registration is available to editors and reporters working full time for print, broadcast or web publications with valid press credentials.
For more information on the conference, please visit http://go.bio.org/WorldCongress2016.html. For assistance, please contact worldcongress@bio.org.
About BIO
BIO is the world's largest trade association representing biotechnology companies, academic institutions, state biotechnology centers and related organizations across the United States and in more than 30 other nations. BIO members are involved in the research and development of innovative healthcare, agricultural, industrial and environmental biotechnology products. BIO also produces the BIO International Convention, the worlds largest gathering of the biotechnology industry, along with industry-leading investor and partnering meetings held around the world. BIOtechNOW is BIO's blog chronicling "innovations transforming our world" and the BIO Newsletter is the organizations bi-weekly email newsletter. Subscribe to the BIO Newsletter.
Featured Product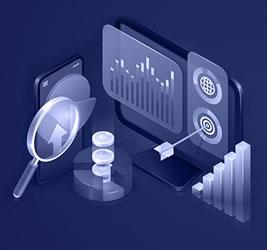 At Precedence Research we combine industry-leading insights with ground-breaking research techniques to help our clients successfully address their unique business challenges and achieve mission-critical goals. Our suite of services is designed to give tailwinds to businesses.