Historic Dresden Raceway rents out stable roofs for 250 kilowatt solar array
Belleville (Ontario), March 29, 2016.—The board of directors for the Dresden Raceway may have won big. The historic Dresden Raceway, which has enjoyed great popularity among Ontarians since its beginnings back in the late 1880s, had been struggling financially at times to keep up its ambitious operations.

Over the years, many upgrades were added to keep the facility among one of Canadas most rewarding harness races. Since the race season is restricted to summer months only, the Dresden Agricultural Society, which runs the raceway, started to look for ways that could add "a steady revenue stream to the operations even during the time the track was idle," Lucille Laprise, the President of the Dresden Agricultural Society says.
With southern expose and no obstructions that would cause shading, the six horse barns were an ideal location for solar panels. But before earning money for the clean energy generated on the barn roof, the Society would have to invest in building the arrays.
"Simply renting out the space came as a turnkey solution that has been earning our non-profit organization money since mid-February," Ms. Laprise comments. "I strongly feel that the innovative use of an existing structure to secure the preservation of our great race tradition is something the races founders would be proud of as well."
The 896 solar photovoltaic (PV) modules were made just four hours east of Dresden in Belleville by Strathcona Energy International (SEI), a manufacturer of premium-quality solar modules, and installed by sister company Strathcona Solar Initiatives (SSI), a multiple award-winning solar integrator. Each year, the panels will produce over 355,405 kilowatt hours of emission-free energy, which is equal to the amount of 245 metric tons of carbon dioxide avoided and can supply close to 34 homes with electricity.
Strathcona Energy Group, the parent company of both SEI and SSI, is renting the roof space on the barns from the Agricultural Society like a tenant, and in return is selling the energy generated from the panels to Ontarios Independent Electricity System Operator (IESO) under a 20-year FiT (Feed-in-Tariff) contract. The groups subsidiary SSI will also be responsible for service and maintenance of the system to ensure highest productivity and optimized yield.
SSI is using a Meteocontrol WEBlog to monitor the output of the system closely for the biggest ROI possible. Combining solar panel output and satellite data, in addition to a host of other sources, the platform is one of the most thorough tools on the market to maximize revenue from solar panels.
Since SEI PV modules are built to generate positive tolerances only, the system will perform at or above its nameplate wattage in order to ensure highest solar profits.
Karl Hollett, the CEO of Strathcona Energy Group congratulates the Society in saying that "its a great reward for us to work with a future-oriented leadership such as the Dresden Agricultural Society that is also keen on preserving an important tradition. Solar energy can be a key asset in protecting what we value in a sustainable and responsible matter."
About Strathcona Energy International - Photovoltaics Perfected
SEI is synonymous with quality excellence, reliability and an industry-leading "Cost of Energy" proposition. A leader in PV modules SEI specializes in a robust product suite that includes market pioneering AC-PV, Bifacial PV and BI-PV (Glass-on-Glass) modules. This technological stewardship coupled with manufacturing and assembly assets throughout North America allows the company to produce high-demand and high-quality solar modules for its global sales and distribution channels to fit any installation or project all while meeting any quality or certification requirements.
About Strathcona Solar Initiatives — Full Service Solution
Strathcona Solar is an award winning full service solutions provider located in Ontario that specializes in the design, installation, and maintenance of solar initiatives. Strathcona Solar provides client specific sales, engineering, as well as operational support for solar applications from high-yielding solar trackers to rooftop and ground-mount solar, solar pumps, and solar lights. All solutions are engineered using only the highest quality components from proven global partners. Strathcona Solar Initiatives is part of the Strathcona Energy Group (SEG) which specializes in providing vertically integrated solutions for the next generation of photovoltaics.
About Strathcona Energy Group - Making Energy Together
Founded in 2009, Strathcona Energy Group (SEG) is a highly diversified holding company based in Ontario, Canada that specializes in providing vertically integrated renewable energy solutions with locations in both Canada and the United States. Its current and wholly owned participants include Strathcona Solar Initiatives (SSI) and Strathcona Energy International (SEI).
Media Contact
Susanne F. Quinn, Head of Corporate Communications
Email: Susanne.Quinn@strathconaenergy.com
Phone: +1 (478) 230-3347
###
Featured Product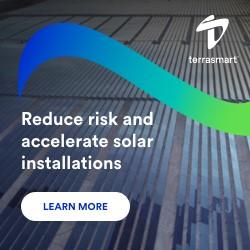 We push the limits in renewable energy, focusing on innovation to drive progress. Pioneering new solutions and ground-breaking technology, and smarter ways of working to make progress for our clients and the industry.