The Toledo Zoo solar array will be featured at the Ohio EPA's Ohio Brownfield Conference 2016 on April 6 and 7, with speakers from GEM Energy, of the Rudolph Libbe Group; TTL Associates, Inc.; and the city of Toledo.
COLUMBUS, OHIO (March 29, 2016) - The Toledo Zoo solar array will be featured at the Ohio EPAs Ohio Brownfield Conference 2016 on April 6 and 7.

Guest speakers for the event include Jason Slattery, director of solar, GEM Energy, the developer and installer of the solar array; Doug Jambard-Sweet, project manager, TTL Associates Inc., which performed environmental due diligence; and Marc Gerdeman, brownfield redevelopment officer for the city of Toledo.
The presentation will focus on the redevelopment of the 22-acre vacant former industrial site into a 10.45-acre solar array which generates about 2 megawatts of electricity for the Toledo Zoo through a power purchase agreement.
The 28,000-panel solar array is the largest in the nation to supply power to a zoo and provides more than 30 percent of the Toledo Zoo's electricity needs. The zoo uses an average of 8 million kilowatt hours of electricity each year, and the solar array produces nearly 3 million kilowatt hours of that total.
The array was a collaborative effort between GEM Energy, the Toledo mayors office, Toledo city council and the Lucas County Land Bank, with no financial investment by the zoo.
The solar array has dramatically reduced the zoos carbon footprint and emissions, equal to:
> Reducing 1,976 tons of carbon emissions per year
> Taking 377 passenger cars off the road
> Powering 164 average U.S. homes
GEM Energy offers a wide array of services to help customers increase their energy efficiency, sustainability and energy savings. GEM Energys comprehensive energy services and technologies include solar development, integration of power generation, advanced heating and cooling systems, procurement and FlexSet energy monitoring/building control systems for commercial, industrial, institutional and mission-critical facilities.
GEM Energy is part of the Rudolph Libbe Group, which also includes Rudolph Libbe Inc., GEM Inc., Lehman Daman and Rudolph Libbe Properties. A full-service team of companies, the Rudolph Libbe Group provides customized building solutions together and independently. The Rudolph Libbe Group is a single source of comprehensive construction services ranging from site selection and financing, through all aspects of construction to ongoing maintenance.
Established in 1927 as Toledo Testing Laboratory, TTL Associates, Inc. is a full-service environmental, testing, and geotechnical engineering firm, serving private and public entities throughout the United States, including Federal Government. Established under the leadership of Thomas R. Uhler, P.E., CEO, TTL Associates is a Verified Service Disabled Veteran Owned Small Business by the U.S. Department of Veterans Affairs. TTL Associates has a staff of 110, including many U.S. Veterans and led by Robert S. Ruse, Ph.D., P.E, President. The firm has earned multiple national awards and serves clients from their headquarters in Toledo and offices in Michigan and Washington D.C. For additional information about the company, please visit our website at http://www.ttlassoc.com/ or contact Timothy G. Pedro.
Featured Product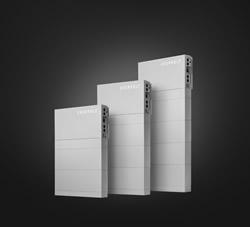 Renewable energy stored in an EVERVOLT home battery system is the perfect backup plan against an uncertain utility grid and weather events. Run key appliances longer and live life when the unexpected happens. EVERVOLT battery storage systems are covered by a complete 12-year warranty from Panasonic.