Schindler and Solar Impulse Partner to Power Sustainable Mobility - Solar Plane Resumes 'Round The World Mission
Today, after flying over 12,400 miles purely on solar power and wintering in Honolulu, Hawaii, Solar Impulse began the next phase of the Round the World flight mission, led by co-founders and pilots Bertrand Piccard and André Borschberg. The Solar Impulse 2 solar airplane is the first of its kind, flying day and night without fuel or polluting emissions to demonstrate the ability of todays clean technologies to save natural resources, improve quality of life and inspire sustainable development worldwide through scientific adventure.

Solar Impulse is equipped with 17,000 solar cells that absorb energy during daytime to supply power to a 2,077-pound lithium battery used during the night. Solar Impulse has now embarked on the eighth flight leg of the journey and is on track to circumnavigate the globe this summer - another feat no solar powered plane has successfully completed.
"We want to show that clean technology and renewable energy can achieve the unthinkable," said Bertrand Piccard, pilot and chairman of the program. "We want youth, leaders, organizations and policymakers to understand that what Solar Impulse can achieve in the air, everyone can accomplish on the ground in their everyday lives. Renewable energy can become an integral part of our lives, and together, we can help save our planets natural resources."
"The drive behind the Solar Impulse mission is to demonstrate how innovation and a pioneering spirit can change the world," said Thomas Oetterli, CEO of Schindler. "That is why Schindler is a main partner in the Solar Impulse project. We share this spirit of vision and innovation for the future. As a leading global manufacturer of elevators, escalators and moving walks, Schindler is pushing the boundaries of how people view mobility in the cities of tomorrow."
"We are so incredibly proud to be a part of this historic mission," said Greg Ergenbright, president, Schindler Elevator Corporation USA. "This partnership is the perfect embodiment of Schindlers ongoing investment in innovative technology for sustainable mobility. Bertrand, André and the entire Solar Impulse team continue to inspire us in our relentless pursuit of trailblazing technology that safely moves more people with less energy."
Schindlers longstanding policy that every new product and component must be more eco-friendly than its predecessor has made the company a leader in energy efficient products and systems, lightweight components and energy regeneration systems, such as:
Destination-dispatch elevator technology that provides significant energy savings through enhanced traffic management and efficiency.
Machine room-less elevators with gearless motors that are up to 60% more efficient than hydraulic elevators.
Power Factor 1 regenerative drives with industry-leading .99 efficiency.
Solar Impulse will continue with flight legs across America, the Atlantic Ocean and Europe before reaching its starting point and final destination of Abu Dhabi. Follow along with the Round the World mission at http://www.schindler.com/solarimpulse.
About Solar Impulse
The clean tech revolution: The zero-fuel airplane
Swiss pioneers Bertrand Piccard (Chairman) and André Borschberg (CEO) are the founders, pilots and driving force behind Solar Impulse, the first aircraft able to fly day and night without a drop of fuel - propelled solely by the sun's energy. With the Si2 aircraft, an idea born in Switzerland, they are attempting the first Round-The-World Solar Flight in 2015-2016. Supported by Main Partners: Solvay, Omega, Schindler, ABB, and Official Partners: Google, Altran, Bayer MaterialScience, Swiss Re Corporate Solutions, Swisscom and MoëtHennessy, this historic first aims at demonstrating that clean technologies can achieve the impossible.
The Si2 Round-The-World flight took off from Abu Dhabi (UAE), in March 2015 and reached Hawaii, US after having covered 19,957 kilometres. The route included stops in Muscat, Oman; Ahmedabad and Varanasi, India; Mandalay, Myanmar; Chongqing and Nanjing, China, and Tokyo, Japan. From Hawaii, Si2 will fly across the U.S.A. stopping in Phoenix, the Midwest, and New York City at JFK. After crossing the Atlantic Ocean, the final legs include a stop-over in Southern Europe or North Africa before completing the flight at its final destination in Abu Dhabi.
About Schindler Elevator Corporation
Schindler Elevator Corporation is the North American operation of the Switzerland-based Schindler Group, a leading global mobility provider of elevators, escalators and related services. Schindler supports sustainable urban development with safe, reliable and sustainable mobility solutions, moving more than one billion people every day all over the world. Schindler is once again at the forefront of technological advancement through its partnership with Solar Impulse, a cutting-edge project to fly around the world in a plane powered only by solar energy. Behind the companys success are over 56,000 employees operating in more than 100 countries. For additional information about Schindler Elevator Corporation, visit the companys Web site at http://www.us.schindler.com.
Featured Product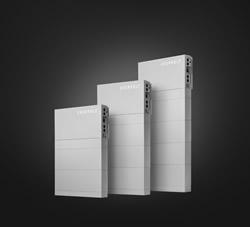 Renewable energy stored in an EVERVOLT home battery system is the perfect backup plan against an uncertain utility grid and weather events. Run key appliances longer and live life when the unexpected happens. EVERVOLT battery storage systems are covered by a complete 12-year warranty from Panasonic.