• Project based at Suomenoja power plant in Finland will continue Fortums pioneering work in virtual power plants (VPPs). • Saft Intensium® Max containerised system will have a nominal power output of 2 MW and 1 MWh energy capacity.
Paris, April 26th, 2016 - Saft, world leader in the design, development and manufacture of high technology batteries for industry, has been awarded a megawatt-scale Li-ion (lithium-ion) battery energy storage contract by Fortum, the Finnish energy company. A Saft Intensium® Max containerised battery system, with a nominal output of 2 megawatts (MW) and 1 megawatt hour (MWh) of energy capacity, will be installed at Fortums Suomenoja power plant as part of the largest ever electricity storage pilot project in the Nordic countries.

Fortums objective is to research the suitability and optimum usage of batteries used for storing electricity to maintain a power balance in the electricity system. In addition, the research will explore new opportunities offered by electricity storage and by the flexible intermediate storage of electricity. The battery project is an extension of Fortums pioneering experiment, started in March 2016, in which a virtual power plant (VPP) based on demand flexibility is being built together with customers. The capacity of this power plant will be offered to the national grid company Fingrid to maintain a continuous power balance in the electricity system.
Tatu Kulla, Head of Operations, Fortum, said: "Increasing the amount of energy produced with solar and wind power will increase the need for regulating power that balances the electricity network and for new storage solutions. When the weather is sunny or windy, there is plenty of energy production, but less demand, so it makes sense to store the electricity. In this project, we are also researching new business models that can be developed with electricity storage for electricity companies and customers."
The planning of the Suomenoja battery project has started, and the aim is to start the installation work during September 2016. Test use of the electricity storage is estimated to begin in October 2016. The projects investment cost is about two million euros, for which Fortum will receive a 30 percent energy investment subsidy from the Ministry of Employment and the Economy.
"We look forward to working in cooperation with Fortum in this important project to develop future operational and business models for advanced Li-ion energy storage systems in electricity grids," says Glen Bowling, Transportation, Telecom & Grid Group Senior VP Sales at Saft.
Electricity storage
Electricity storage is a part of the future energy system, the so-called solar economy. With the intermediate storage of electricity, supply and demand can be better balanced, and the storage can also function as an electricity network stabilizer in malfunction situations. Other advantages of electricity storage include its ability to be instantly deployed and its easy adjustability. Moreover, electricity storage reduces the need for fossil fuel-fired peak load plants.
###
About Saft
Saft (Euronext: Saft) is a world leading designer and manufacturer of advanced technology batteries for industry. The Group is the worlds leading manufacturer of nickel batteries and primary lithium batteries for the industrial infrastructure and processes, transportation, civil and military electronics markets. Saft is the world leader in space and defence batteries with its Li-ion technologies which are also deployed in the energy storage, transportation and telecommunication network markets. More than 4,100 employees in 19 countries, 14 manufacturing sites and an extensive sales network all contribute to accelerating the Groups growth for the future.
Saft batteries. Designed for industry.
www.saftbatteries.com
Featured Product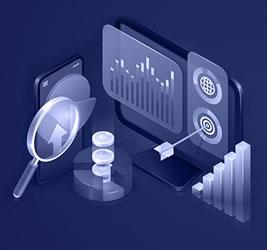 At Precedence Research we combine industry-leading insights with ground-breaking research techniques to help our clients successfully address their unique business challenges and achieve mission-critical goals. Our suite of services is designed to give tailwinds to businesses.