2016 Plans and update The company has during the year initiated new plans to adapt not only to the changing environment of clean energy but also the pressures to obtain and manage projects which can provide profitability. Such plans being started
Global Clean Energy, Inc. (GCEI:OTCPink)

The Board of Directors accepted with regret the resignation of Kenneth Adessky as Chief Financial Officer and a Director of the company as of November 26, 2015. Mr. Adessky was a founder of the company and will continue to assist the company in attaining its goals. He has been devoted through so many changes in the industry, and attacks on his character to making the company a success. A search is underway for a CFO.
The company further has consolidated its operations in the United States and has closed its Montreal office to save an expense of $5,000 per month. Work necessary by our Canadian employees will be handled by Earl Azimov our President.
GCE is still in the process of finalizing an acquisition of a Platinum Group Metals operation. Adjustments in it s acquisition due to pressure on metal prices. The project will still be totally integrated starting with complete control of the feedstock (spent catalytic converter aggregation), proven technology, smelting and refining the recovered PGM to high value precious metals or high value chemicals. Every aspect of the process will be 100% controlled by GCE. The company is assuring that upon completion of the acquisition that the subsidiary will provide positive cash flow.
2016 Plans and update
The company has during the year initiated new plans to adapt not only to the changing environment of clean energy but also the pressures to obtain and manage projects which can provide profitability. Such plans being started
1. Finalizing the commitment of a $40 million bond issue, with the goal of obtaining a BBB rating. The company has been working with packaging this offering throughout the year. 2. The development of the first Algae REIT, with the company being the general partner. 3. Again, finalizing an agreement with our Chinese development partners with which we have been working for the past 3 years. 4. The Form 10 updated with remaining audits will be filed with the SEC in the second quarter. It is fully the intention of the company to return to fully reporting status. The company will fully announce these plans as final concrete steps are taken.
2. Additionally, the 2014,2015 audits in both GAAP & IFRS are being finished for posting. Likewise, our efforts to have the Cease Trade Order lifted for our Canadian shareholders is ongoing. Lastly. The company has asked its legal counsel to investigate its options for action pertaining to slander & libel by certain parties and will announce its decision in second quarter.
http://www.otcmarkets.com/financialReportViewer?symbol=GCEI&id=153010 …
Featured Product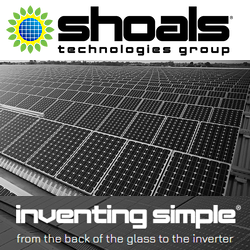 Inventing Simple® isn't just a slogan to us, it's a way of life. Using simple plug-and-play ideology, we revolutionized solar installations in 2003 with our Interconnect System™. Our harnessing system is now the gold standard EPC's use around the world. By using simple ideas, we are making solar energy a more affordable and clean power source for future generations.