Government leaders, solar industry, customers to gather for milestone event
Leaders from government, the solar industry, and the local community will celebrate Americas millionth solar installation milestone and launch the national #MillionSolarStrong campaign at a live solar installation in Washington, D.C.

The first million U.S. solar installations took 40 years to go online, representing 27 gigawatts (GW) of electric generation capacity across all 50 states and one percent of total U.S. power supply. America will add its next million solar installations in just two years, growing 119 percent to add 16 GW in 2016 alone, and could reach three percent of total U.S. power supply by 2020. Solar jobs are growing 20 percent annually, and 209,000 Americans are now employed in the solar industry nationwide.
Media outlets can use multiple visuals of government, industry, and community leaders installing solar panels on the home. Outlets will also be able to interview homeowner representatives and job trainees. High-res photos will be available.
WHAT: Americas millionth solar installation will be celebrated by government leaders, solar industry representatives, residents, and community advocates at a live GRID Alternatives residential rooftop solar installation for a low-income family. The installation will cut energy costs for the household, reduce emissions, and provide solar workforce training to D.C. residents.
WHO: The following speakers are available for interviews
• Washington D.C. Mayor Muriel Bowser - INVITED
• Rhone Resch, President and CEO, Solar Energy Industries Association
• Julia Hamm, President and CEO, Smart Electric Power Alliance
• Dr. Earl D. Trent, Jr., Senior Pastor, Florida Avenue Baptist Church
• Homeowner and local job trainee interviews provided upon request
• Other potential speakers to be announced
WHEN: May 3rd, 10:00-10:30 a.m. speaking program, 10:30 a.m. media interview availability and b-roll opportunity
WHERE: 1100 block of 48th Place NE, Washington D.C. RSVP for exact address.
About GRID Alternatives:
GRID Alternatives is Americas largest non-profit solar installer bringing clean energy technology and job training to low-income families and underserved communities through a network of community partners, volunteers, and philanthropic supporters. GRID has installed over 6,700 rooftop solar systems with a combined installed capacity of 23.2 megawatts, saving more than $180 million in lifetime electricity costs, preventing 508,000 tons of greenhouse gas emissions, and providing over 26,000 people with solar training. For more information, visit www.gridalternatives.org
About SEIA®:
Celebrating its 42nd anniversary in 2016, the Solar Energy Industries Association® is the national trade association of the U.S. solar energy industry. Through advocacy and education, SEIA® is building a strong solar industry to power America. As the voice of the industry, SEIA works with its 1,000 member companies to champion the use of clean, affordable solar in America by expanding markets, removing market barriers, strengthening the industry and educating the public on the benefits of solar energy. Visit SEIA online at www.seia.org.
About SEPA:
The Smart Electric Power Alliance (SEPA, formerly the Solar Electric Power Association) is an educational nonprofit that facilitates the utility industrys smart transition to a clean energy future through education, research, and collaboration. Working with more than 1,000 members across the energy industry, our focus centers on solar, storage, demand response, and other enabling technologies. For more information, visit solarelectricpower.org.
Featured Product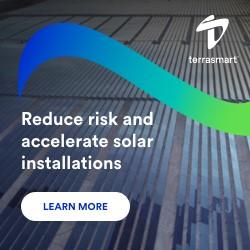 We push the limits in renewable energy, focusing on innovation to drive progress. Pioneering new solutions and ground-breaking technology, and smarter ways of working to make progress for our clients and the industry.