This year, 3M will highlight its expanded wind portfolio – from adhesives and sealants to personal protection equipment – at the American Wind Energy Association (AWEA) Show from May 23-26, in New Orleans.
St. Paul, Minn. - May 4, 2016 - As the wind energy industry continues to grow at an exponential pace, there has been a renewed importance to build and maintain wind turbines that achieve a maximum return on investment (ROI). For more than 40 years, 3M has been a leader in the renewable energy industry due to their expertise in product innovation, development and manufacturing. This year, 3M will highlight its expanded wind portfolio - from adhesives and sealants to personal protection equipment - at the American Wind Energy Association (AWEA) Show from May 23-26, in New Orleans.

This year, visitors to the 3M booth will learn more about the companys soon to be released product - 3M™ Wind Protection Tape W8750 - designed to significantly reduce the effects of leading edge erosion, extend maintenance and service levels and provide a fast and easy application process. During the show, 3M will also demonstrate its complete line of wind energy products, which will include:
• Wind Blade Protective Coating W4601
o Designed to help protect wind turbine blade leading edges from damage caused by sand and rain erosion and minor impact, this two-component polyurethane coating provides excellent erosion protection in a single or multiple layer(s).
• PU Filler W3610
o A tough, flexible two-part epoxy polyurethane filler ideal for finishing and smoothing wind turbine blade surfaces and leading edges.
• Dry Layup Adhesive W7900 2.0
o A sprayable, synthetic elastomer based adhesive for bonding and holding glass fabrics, and roving other reinforcements and materials in place during the infusion process.
"3M is proud to be an industry leader in renewable energy by ensuring that our full line of products enhances reliability, improves performance and provides the highest level of safety," said Santhosh Chandrabalan, Global Business Manager, 3M Wind Energy. "Through our partnerships, resources and expertise, we are able to provide unparalleled technical support and supply products anywhere in the world."
Through their commitment to provide wind OEMs everything they need in the field, 3M recently announced the acquisition of Capital Safety, which brings more than 70 years of expertise in fall protection strategies. Highlighted products from the 3M Personal Safety Division will include:
• ExoFit NEXTM Wind Energy Positioning/Climbing Harness
• RollglissTM R550 Rescue and Descent Device
• Lad-SafTM X3 Detachable Cable Sleeve
Visit booth #5119 at the AWEA Conference from May 23-26, 2016 to see a variety of innovative 3M products in action.
For more information about 3M Wind Energy, please visit www.3m.com/Wind.
For more information about Capital Safety, please visit 3M.com/FallProtection.
- ### -
About 3M
At 3M, we apply science in collaborative ways to improve lives daily. With $30 billion in sales, our 90,000 employees connect with customers all around the world. Learn more about 3Ms creative solutions to the worlds problems at www.3M.com or on Twitter @3M or @3MNewsroom.
Featured Product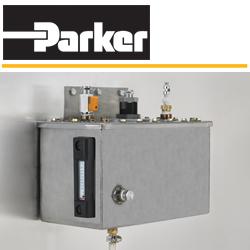 Many 1.5 MW wind turbines use traditional open-loop water/glycol cooling systems. Regular water evaporation in the reservoir elevates the mixture's viscosity, prohibiting cooling of the IGBT and associated critical controls, causing the wind turbine to overheat unless serviced, which in turn means turbine downtime and high maintenance costs. Parker's KleenVent Coolant Evaporation Inhibitor (KV-CEI) is a simple add-on to the legacy cooling system, that eliminates water evaporation in the coolant solution and stops the ingress of airborne contaminants, by enclosing the cooling loop. The KVCEI also removes the need for continuous coolant monitoring during the warm season. Traditional maintenance calls to replenish or rebalance the fluids, take the wind turbine and transformer offline, resulting in significant downtime and revenue loss. Parker's cooling system solution optimizes wind turbine uptime and revenue, reduces maintenance costs and increases overall efficiencies.