Launched in 2014, the 51st State aims to provide a constructive platform where energy industry stakeholders can work together to create practical solutions to facilitate the integration of distributed energy resources -- solar, storage, demand response and others -- in ways that benefit all.
WASHINGTON, DC -- Smart Electric Power Alliance (SEPA) and its 51st State Initiative have been named as the recipient of the Keystone Policy Centers 2016 Leadership in Energy Award.

Launched in 2014, the 51st State aims to provide a constructive platform where energy industry stakeholders can work together to create practical solutions to facilitate the integration of distributed energy resources -- solar, storage, demand response and others -- in ways that benefit all.
After generating paradigm-shifting visions of the U.S. energy future -- and practical roadmaps that lay out clear paths to get there -- the next phase of the initiative will focus on working with states and policymakers to implement needed changes to provide both customer and grid solutions. SEPA will provide direct assistance to states looking to transition toward market structures and programs that leverage distributed energy resources in a proactive manner.
Founded in 1975, the Keystone Policy Center is dedicated to promoting collaborative policy solutions and reaching common ground when all other efforts have failed. The Keystone Leadership Awards specifically honor leaders and decision-makers who embody the organizations core belief that lasting results are crafted by considering diverse perspectives and building consensus.
"The 51st State, an initiative of the Smart Electric Power Alliance, is pioneering an innovative and collaborative approach to one of the most significant issues facing the energy sector today — the way that energy is bought, sold and consumed," said Christine Scanlan, President and CEO of the Keystone Policy Center. "The 51st States approach, consistent with Keystones mission, is an example to the energy industry and other sectors on how collaboration and cooperation help stakeholders work toward and reach higher common ground."
"As Chair of the SEPA Board of Directors, I couldn't be more pleased with our recent progress facilitating the electric power industry's smart transition to clean energy," said Steven Malnight, Senior Vice President of Regulatory Affairs at Pacific Gas and Electric Company. "Over the past 18 months, the 51st State Initiative has become one of the leading efforts steering national conversations about the future of the electric power industry and its ability to deploy and integrate distributed energy resources in a sustainable way."
The Keystone Leadership Awards are being presented at a June 8 event in Washington, D.C. SEPA President and CEO Julia Hamm will receive the 51st States award from former Colorado Governor Bill Ritter.
"SEPA has taken a refreshing and creative approach to elevating and deepening the national discussion about the future of energy," Ritter said. "The 51st State Initiative will have a positive influence on the new ways electricity is produced, transacted and used across the U.S. in coming years."
"Two factors make the 51st State unique," Hamm said. "First are the people engaged in the initiative. I am continually impressed by the diversity of perspectives and level of effort contributed, from the authors of 51st State concept papers and roadmaps, to the top energy leaders who have participated in the intensive and challenging discussions at various forums weve held in the last year and a half. Second is the fact that our efforts are not influenced by any specific policy considerations, industry perspectives or regulatory goals. This is truly an open process that seeks to provide the foundation and the tools for thoughtful and methodical change in markets across the country."
All 51st State documents are available at: www.sepa51.org
A list of Keystone award winners and information on the event are available at: https://www.keystone.org/news-events/events/
A headshot of Julia Hamm is attached.
About the 51st State
SEPAs 51st State Initiative has two fundamental goals:
1. To create equitable business models and integrated grid structures to ensure that electricity is safe, reliable, efficient, affordable and clean.
2. To meet customer demand in the near and long term for solar and other distributed options.
In the initiatives first phase, participants from across the industry produced concept papers envisioning a future energy system as if for a hypothetical new state with no regulations or market structures. The second phase upped the challenge, asking participants to develop practical roadmaps about how to move toward a specific future vision of their choosing.
The resulting papers and roadmaps provide a virtual portfolio of multiple solutions out of which state energy offices, regulatory commissions or electric utilities can identify the approaches to change that will work best for their individual markets and energy use profiles.
About SEPA
The Smart Electric Power Alliance (SEPA) is an educational nonprofit that facilitates the utility industrys smart transition to a clean energy future. Through education, research and collaboration, SEPA enables the integration and deployment of solar, demand response, and other distributed energy resources and supporting technologies onto the grid.
About the Keystone Policy Center
Keystone Policy Center brings together crucial teams of stakeholders who have diverse individual perspectives but recognize a common need to address urgent issues with lasting solutions. For more than 40 years, Keystone has helped leaders move beyond fixed positions toward collaborative, action-oriented approaches to problem-solving. In this age of polarized debate on nearly every major topic in public policy, Keystone offers a refreshing yet proven blueprint for progress.
Featured Product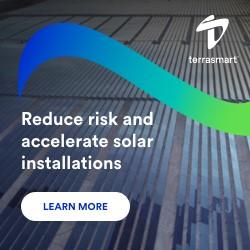 We push the limits in renewable energy, focusing on innovation to drive progress. Pioneering new solutions and ground-breaking technology, and smarter ways of working to make progress for our clients and the industry.