Joint Patent Application With University of California, Santa Barbara Further Strengthens the IP Position of the Company's Super Battery Technology
SANTA CLARITA, CA--(June 21, 2016) - BioSolar, Inc. (OTCQB: BSRC), a developer of breakthrough energy storage technology and materials, today announced that it has jointly filed an additional international patent application with the University of California, Santa Barbara ("UCSB") for "High Capacity Cathode for Use in Supercapacitors and Batteries and Methods for Manufacturing such Cathodes."

The inventors of the patent application include Dr. Alan Heeger, the recipient of a Nobel Prize in 2000 for the discovery and development of conductive polymers, of UCSB; Dr. David Vonlanthen of UCSB; Dr. David Lee, the Company's chief executive officer; and Dr. Stanley Levy, the Company's chief technology officer.
BioSolar filed an international patent application under the Patent Cooperation Treaty (PCT) that further expands the basis for the proprietary technology the Company believes will improve storage capacity and increase the lifetime of supercapacitors and batteries. The PCT application, which establishes a filing date in all 149 contracting states, requires the next step of entering into national or regional phases before proceeding towards a grant of one or more patents.
"Filing this joint international patent application helps protect the technological milestones achieved thus far, providing value not only to our Company, but to its shareholders," said David Lee, CEO of BioSolar. "We believe our technology represents remarkable potential across a number of high growth markets including solar, electric vehicles, and traditional charging applications for personal technology use. As such, it is of the highest importance that we protect our intellectual property and maintain control of licensing efforts that we believe could generate a significant stream of revenue."
The Company's proprietary cathode material under development consists of commercially available polymers and other raw materials to make up the redox-supporting cathode structure. The cathode can be manufactured using a low cost proprietary coating process rather than expensive and energy-intensive slurrying and calendaring processes currently used to manufacture existing cathodes in lithium-ion batteries.
About BioSolar, Inc.
BioSolar is developing a breakthrough technology to double the storage capacity, lower the cost and extend the life of lithium-ion batteries. A battery contains two major parts, a cathode and an anode, that function together as the positive and negative sides. Today's state-of-the-art lithium-ion battery is limited by the storage capacity of its cathode, while the anode can store much more. Inspired by nature, we are developing a novel cathode based on inexpensive conductive polymers and organic materials that can fully utilize the storage capacity of conventional anodes. By integrating our high capacity, high power and low-cost cathode with conventional anodes, battery manufacturers can create a super lithium-ion battery that can double the range of a Tesla, power an iPhone for 2 days straight, or store daytime solar energy for nighttime use. Founded with the vision of developing breakthrough energy technologies, BioSolar's previous successes include the world's first UL approved bio-based back sheet for use in solar panels.
To learn more about BioSolar, please visit our website at http://www.biosolar.com.
Safe Harbor Statement
Matters discussed in this press release contain forward-looking statements within the meaning of the Private Securities Litigation Reform Act of 1995. When used in this press release, the words "anticipate," "believe," "estimate," "may," "intend," "expect" and similar expressions identify such forward-looking statements. Actual results, performance or achievements could differ materially from those contemplated, expressed or implied by the forward-looking statements contained herein. These forward-looking statements are based largely on the expectations of the Company and are subject to a number of risks and uncertainties. These include, but are not limited to, risks and uncertainties associated with: the impact of economic, competitive and other factors affecting the Company and its operations, markets, product, and distributor performance, the impact on the national and local economies resulting from terrorist actions, and U.S. actions subsequently; and other factors detailed in reports filed by the Company.
CONTACT INFORMATION
Investor Relations Contact:
Tom Becker
BioSolar, Inc.
ir@biosolar.com
(877) 904-3733
For Media Inquiries:
Eric Fischgrund
FischTank Marketing and PR
eric@fischtankpr.com
Featured Product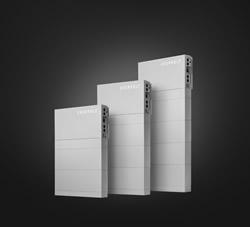 Extract maximum power production from every roof size and shape. HIT® AC Series combines the module efficiency of Panasonic solar panels with the intelligence of Enphase microinverters. A built-in IQ 7X microinverter with Individual MPPT (Module-level Power Point Tracker) tracking helps deliver an all-in-one module that offers design flexibility, reduced installation time, and a higher ROI. Field-replaceable microinverter with no DC wire management required yields lower cost of ownership.