Operating system improves safety and functionality while adding visibility into the health of storage systems
TUALATIN, Ore. - June 28, 2016 - Powin Energy, a leading designer and developer of safe and scalable energy storage solutions for utilities, C&I, and EV fast-charging stations, is pleased to announce that their unique Battery Pack Operating System(bp-OS) has been awarded United States Patent and Trademark office patent number US20140015469 A1, which is defined as a battery management system for distributed energy storage systems and associated applications.

The patented bp-OS utilizes a unique algorithm to actively and passively balance batteries down to the cell level, enabling the minimization of voltage differentials across all battery cells over the systems lifetime. The bp-OS also delivers unprecedented visibility into battery health through real-time battery monitoring, state-of-charge management, and detailed diagnostics to ensure safety, optimize performance, and extend the operational lifetime of batteries used in stationary storage systems and EV fast-charging systems.
"Were focused on creating the safest and most technologically advanced energy storage unit and battery management software in the world," said Virgil Beaston, Chief Technology Officer of Powin Energy. "Using Powin Energys bp-OS that is made specifically for the needs of the energy storage industry, battery system owners and operators will unlock new levels of insight into the use of their batteries, have access to higher optimization schemes, and see noticeable increases in the total lifecycle value of their storage systems."
Powin Energys bp-OS also features two industry firsts - the Battery Odometer and the Warranty Tracker™. The Battery Odometer measures capacity degradation and calculates remaining battery lifetime by keeping track of voltage, temperature, state-of-charge, charge and discharge times, and other critical data for every cycle of the battery. The Warranty Tracker™ maximizes operational uptime and prevents potential economic losses by alerting operators to possible issues, isolating problem zones, automatically filing warranty claims, and avoiding full-system shutdowns. These two integral features of Powin Energys bp-OS make lithium-ion batteries safer and more efficient by preventing them from overcharging or undercharging, avoiding costly unplanned outages, and extending battery life by reducing capacity fade.
The bp-OS is installed standard in all of Powin Energys Battery Energy Storage Systems (BESS), making it the only system on the market today that gives its customers multi-layer visibility into the health of their energy storage system down to the cell level. Powin Energys storage system is scalable to meet the demands of any size project from creating a localized microgrid to providing peak demand management and grid support services for utilities. Powins bp-OS is compatible with all leading energy storage chemistries.
The BESS system is a self-contained 125 kW/250 kWh modular shipping container that can be scaled to service projects that are multiple megawatts in size. BESS units are less than 20 feet long, giving the system a modest footprint. A rolling chassis-mountable option with dual AC and DC connections give the BESS the ability to be transported easily between sites and interconnected quickly (after appropriate siting and permitting).
Powin Energys BESS has been implemented in a wide-range of projects in numerous operating environments. Clients include: the Bonneville Power Administration (BPA), the United States Department of Energys Pacific Northwest National Laboratory (PNNL), the Oregon Department of Energy (ODOE), and the United States Department of Energy Office of Electricity (US DOE-OE).
About Powin Energy Corporation
Powin Energy, a subsidiary of Powin Corporation (stock symbol: PWON), is a leading designer and developer of safe and scalable battery energy storage solutions, based on its patented Battery Pack Operating System (bp-OS), for utility, microgrid and EV fast-charging applications. Over 100 years of collective energy and engineering experience goes into every Powin Energy battery storage system. Powin Energys patented bp-OS helps extend the life of batteries by actively and reactively balancing battery functions down to the cell level. It also provides critical insight into battery system functions and lifespan via its proprietary Battery Odometer and Warranty Tracker™. For more information, visit http://PowinEnergy.com/.
Featured Product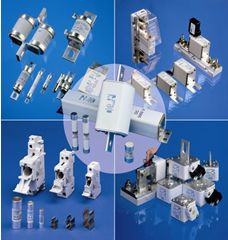 SIBA Fuses: your trusted source for all your circuit protection applications, from solar power to wind power. We are the world leaders in these applications and the most trusted name for your circuit protection needs. We have been working for over 70 years in semiconductor fuses, including ULTRA RAPID®, medium, and high voltage, standard European, miniatures, electronic fuses, and a wide range of DC rated fuses (24 VDC - 5000 VDC) for all types applications. We work with medium and high voltage fuses for protection of transformers, including submersibles, motors, medium and high voltage switchgear, compact substations, cable feeders, and high voltage capacitor circuits. New: Full line of PV UL Listed fuses and fuse holders. Contact us today for more information on our products and services.