Leading markets – Australia, Germany, Japan, and the U.S. – expected to account for more than 80 percent of the global market for residential energy storage in 2016, report finds
BOULDER, Colo.--(BUSINESS WIRE)--A new report from Navigant Research examines trends in the residential energy storage industry, providing an analysis of utility involvement, business models, and a projected growth path, with global market forecasts for capacity and revenue in major regions, through 2025.

Momentum in the residential energy storage industry is growing rapidly as utilities begin to recognize the value residential energy storage systems (RESSs) can provide. The growing popularity of these systems—driven by a growing residential solar PV industry, falling systems costs, rising electricity prices, and a push to improve resiliency—holds enormous potential to dramatically alter the electricity industry in terms of the grids physical structure, business models, and utility-customer relationships. Click to tweet: According to a new report from @NavigantRSRCH, global annual deployments of RESSs are expected to increase from 94.9 MW in 2016 to 3,773.3 MW in 2025.
"While the economics of RESSs to save customers money only pencil out in certain markets, the involvement of utilities in this space opens significant new opportunities for market growth," says Alex Eller, research analyst with Navigant Research. "Residential storage offers numerous benefits for utilities, perhaps most notably the ability to reduce congestion on the network and limit the need for new peak capacity resources."
The current residential energy storage market is highly concentrated in select leading markets, including Australia, Germany, Japan, and the United States, which combined are expected to account for 81.4 percent of the market. In some cases, according to the report, leading RESS markets are also propelled by government subsidies, incentives, and evolving utility rate structures.
The report, Residential Energy Storage, explores trends in the residential energy storage industry. The report provides an analysis of utility involvement, business models, and how the industry will spread from early adopter markets. Global market forecasts for capacity and revenue in all major regions, including country-level forecasts for the top 10 country markets, extend through 2025. Although lithium ion (Li-ion) batteries are expected to account for the vast majority of RESS capacity during the forecast period, the report also provides forecasts for advanced lead-acid and flow batteries. An Executive Summary of the report is available for free download on the Navigant Research website.
About Navigant Research
Navigant Research, the dedicated research arm of Navigant, provides market research and benchmarking services for rapidly changing and often highly regulated industries. In the energy sector, Navigant Research focuses on in-depth analysis and reporting about global clean technology markets. The teams research methodology combines supply-side industry analysis, end-user primary research and demand assessment, and deep examination of technology trends to provide a comprehensive view of the Energy Technologies, Utility Transformations, Transportation Efficiencies, and Buildings Innovations sectors. Additional information about Navigant Research can be found at www.navigantresearch.com.
About Navigant
Navigant Consulting, Inc. is a specialized, global professional services firm that helps clients take control of their future. Navigants professionals apply deep industry knowledge, substantive technical expertise, and an enterprising approach to help clients build, manage and/or protect their business interests. With a focus on markets and clients facing transformational change and significant regulatory or legal pressures, the Firm primarily serves clients in the healthcare, energy and financial services industries. Across a range of advisory, consulting, outsourcing, and technology/analytics services, Navigants practitioners bring sharp insight that pinpoints opportunities and delivers powerful results. More information about Navigant can be found at navigant.com.
* The information contained in this press release concerning the report, Residential Energy Storage, is a summary and reflects Navigant Researchs current expectations based on market data and trend analysis. Market predictions and expectations are inherently uncertain and actual results may differ materially from those contained in this press release or the report. Please refer to the full report for a complete understanding of the assumptions underlying the reports conclusions and the methodologies used to create the report. Neither Navigant Research nor Navigant undertakes any obligation to update any of the information contained in this press release or the report.
Featured Product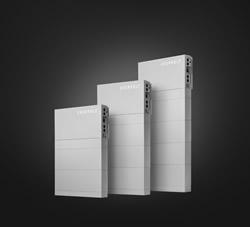 Extract maximum power production from every roof size and shape. HIT® AC Series combines the module efficiency of Panasonic solar panels with the intelligence of Enphase microinverters. A built-in IQ 7X microinverter with Individual MPPT (Module-level Power Point Tracker) tracking helps deliver an all-in-one module that offers design flexibility, reduced installation time, and a higher ROI. Field-replaceable microinverter with no DC wire management required yields lower cost of ownership.