Human-Centered Approach to Going Solar Leverages Industry-Leading Technology
July 26, 2016 (AUSTIN, Texas) -- Modernize, the online service that connects homeowners with contractors specializing in energy-efficient home improvement projects, today announced the launch of ModSun, an easy-to-use residential solar panel cost calculator focused on providing a transparent, human-centered approach to going solar.

Powered by the only solar resource with nationwide Light Detection and Ranging (LIDAR) data, ModSun accurately maps each square meter of a rooftops size, slope, orientation and average sunlight intensity on more than 70 million homes across all 50 states. After entering a homes address, ModSun instantly provides the homeowner with a 3D visualization of their rooftops solar energy potential and a personalized, user-friendly cost assessment for offsetting up to 100 percent of their homes electricity usage.
"With ModSun, we sought to truly understand an everyday homeowners thought process about going solar and use that insight to design a simple tool that answers their questions in a way thats upfront and easy to understand," said Jason Polka, CEO of Modernize.
ModSun calculates the output potential of a solar panel system and its total cost to the homeowner, accounting for current local electric rates, recommended system size based on energy usage and weather patterns, specific available federal and state incentives and detailed purchasing or financing options. By leveraging patented technology developed by Geostellar with support from the Department of Energys SunShot program, Modernizes ModSun translates complex geomatics data into a simple, intuitive experience for a homeowner to easily understand their unique costs and economic benefits of going solar.
"There are so many variables and data points involved in calculating an individual homes physical and economic potential for solar energy that presenting all this information can be intimidating to homeowners. ModSun empowers homeowners by focusing on helping them understand the most important information and guiding them down a path thats best for their needs," Polka said.
ModSun is free to use and is available now at Modernize.com/solar. Homeowners can view and share their homes results anonymously until theyre ready to speak with a Solar Specialist from Geostellar that can advise a cost-effective, vendor-neutral solution.
About Modernize
Modernize is your trusted ally in home improvement—empowering homeowners with expert guidance and decision-making tools to take on big projects with confidence. Inspiring people to live more efficiently and increase their homes value while reducing energy costs, Modernize is focused on connecting homeowners with the best pros specializing in four areas of exterior home improvements: solar panel installations, roofing repair and installation, window replacement and HVAC solutions. Seven percent of all residential solar panel installations in the US start with Modernize, providing more introductions between homeowners and trusted solar providers than any other company. In 2015, more than 1.3 million homeowners used Modernize to take their home improvement projects from a dream to a plan. Modernize—formerly Home Improvement Leads—is proud to be headquartered in downtown Austin, Texas where were working hard to make the home improvement process simple and transparent. For more info, please visit Modernize.com
About Geostellar
Geostellar is America's first and largest online solar marketplace, helping homeowners save money on their electric bills and reduce harmful emissions by providing the solar energy plan that best meets their needs. Experienced Solar Guides are available for live support by phone, video conference, email or chat. Through advanced simulations on an intuitive social platform, Geostellar lowers the cost of solar, making it more competitive with conventional electricity. The result is more accessible, affordable and plentiful clean solar power for America. For more information, visit Geostellar.com
Featured Product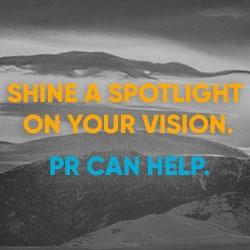 FischTank Marketing and Public Relations provides communications and marketing services to both start-up and established renewable energy companies. We provide media relations, content writing, digital/social media, and other marketing support to companies working in sectors spanning solar, LED lighting, energy storage, hydrogen, battery development and manufacturing, alternative fuels, and more. Our clients have been featured in top tier media including print, online and broadcast.