Targets 1.4GW of solar in next five years in India
MILL VALLEY, Calif. & NEW DELHI--(BUSINESS WIRE)--SunLink Corporation and Ganges Internationale Private Limited have entered into a joint venture to accelerate solar deployment in the rapidly growing Indian market. As part of a SunLink White House commitment announced last month to deploy 1.4GW of solar in India over the next five years, SunLink has partnered with Ganges Internationale to support the countrys 175GW renewable energy goal.

Under the agreement, Ganges Internationale will manufacture, install and provide O&M support for SunLink TechTrack single-axis trackers in India. SunLink will provide not only its proven technology but also PowerCare engineering services and VERTEX software platform to Ganges and its customers.
"India Prime Minister Modis goal of 175GW by 2022 is ambitious and requires a fast-track for successful implementation," explains SunLink CEO Michael Maulick. "As I shared with Mr. Modi when he visited the U.S. in June, we believe that the combination of local, respected experts like Ganges Internationale with SunLinks internationally deployable tracker technology and engineering excellence provides precisely the formula for success he is seeking. Our technology is proven, Ganges ability to implement is proven, and with our combined forces, were tackling projects at an accelerating rate."
The two companies are currently collaborating on a tracker project located Northwest of Bengaluru in the Indian state of Karnataka, with several more in the design stages.
"Ganges has demonstrated a commitment to solar energy by diversifying our business to become a major provider of fixed tilt systems in India," said Vinay Goyal, CEO of Ganges Internationale. "Integrating SunLinks tracker technology with our well-established manufacturing capabilities promises to bring not only more local jobs but increased solar capacity to help meet our countrys clean energy goals."
About SunLink
SunLink Corporation brings powerful solar energy solutions to market through innovative, highly engineered products, in-demand customer services and best-of-breed software that make solar PV electricity easier, safer, more reliable and less expensive to install. In addition to bringing to market well-designed products that are agile in their implementation, the company leverages unparalleled R&D, a legacy of more than a GW of successful projects, state-of-the-art engineering and creative problem solving to develop optimized, full-scope product+service+software solutions for roof and ground-mount solar projects of every size and complexity. It is this unique combination of trusted insights, products, services and EnTech convergence that helps solar developers and installers overcome obstacles and further the industrys shared mission of advancing universal solar power adoption. For more information, visit www.sunlink.com or follow twitter.com/sunlink.
About Ganges Internationale Private Limited
Ganges Internationale Private Limited (GIPL) is a multi-faceted Engineering Company offering unmatched engineering and end to end solutions based on a client centric approach. GIPL has been a key player in Telecom Towers, Transmission Line Towers, Module Mounting Structure for Solar Modules and Infrastructure work. Since its inception, the company has garnered the respect through providing indigenous economical solutions. Through its state of the art manufacturing unit, GPIL ensures quality while adhering to its delivery time. With the experienced in-house R & D team it develops the new products as per the market scenario. The excellent co-ordination between the team enables them to hold a record of zero defect in their services. GIPL provides Total Turnkey solutions under one roof which offers in house design team for MMS Designing, own manufacturing facility and in-house Project Team. GIPL expertise lies in Module Mounting Structures for the MW scale projects for Ground Based projects and also provide Roof Top Structures where in the major USP is zero roof penetration.
Featured Product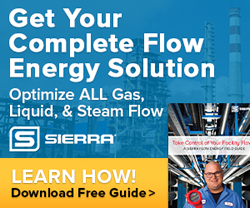 Download Flow Energy Guide - Written by Engineers For Engineers. Learn how to save on energy costs by optimizing your facility flows that impact costs like compressed air, natural gas, steam, and hot or chilled water.