SolarWindow™ Electricity-Generating Veneers Being Developed to Retrofit Existing Homes and Commercial Buildings
COLUMBIA, Md.--(BUSINESS WIRE)--SolarWindow Technologies, Inc. (OTCQB: WNDW), the leading developer of transparent electricity-generating liquid coatings for glass and flexible plastics, announced that it has begun initial work on transparent electricity-generating veneers. These could be applied directly on to existing windows of homes and commercial buildings, for which there are an estimated over 430 million square feet of windows in the U.S. alone.

To address the marketplace for existing properties, especially the five million tall towers that consume almost 40% of the electricity generated in the United States, SolarWindow envisions transparent flexible veneers that have an innovative 'fastening system on one side and a transparent electricity-generating coating on the other. To convert an existing passive window into an electricity-generating active window with a SolarWindow™ veneer, installers would simply cut the veneers to size on location and attach the 'fastening system to existing glass. Then, using a proprietary interconnection system, the electricity generated can be routed into the buildings electrical system or connected directly to fixtures for use.
SolarWindow has already developed proprietary, patent-pending, electricity-generating liquid coatings being engineered to be applied to new glass during high-speed manufacturing using existing infrastructure and fabrication processes at room temperature and atmospheric pressure. The companys transparent SolarWindow™ technology is so revolutionary that it has been presented before members of the U.S. Congress and received noteworthy recognition in many well-known publications worldwide.
When newly manufactured glass is coated with SolarWindow™ electricity-generating liquids and fabricated into a window, it has the potential of turning entire buildings into vertical power generators, reducing electricity costs by up to 50% per year. SolarWindow™ can provide a one-year financial payback while producing 50-times greater energy than rooftop solar when modeled for a 50-story building, according to the companys independently validated Power & Financial Model. For the same modeled building, SolarWindow™ modules could provide the equivalent reductions in carbon dioxide emissions produced by as much as 770 acres of forest sequestering carbon dioxide.
For the new construction market, SolarWindow is currently engaged in various initiatives and ongoing discussions with leading financial and industry participants for the integration and eventual commercialization of the SolarWindow™ coatings into the flat glass market, which is a $72 billion industry worldwide.
SolarWindow plans to release additional information, developments, images and videos about these transparent veneers for retrofitting existing passive windows on homes and commercial building windows in the near future.
About SolarWindow Technologies, Inc.
SolarWindow Technologies, Inc. is the developer of proprietary, patent-pending, colored and transparent electricity-generating liquid coatings for glass and plastics for commercial and residential buildings. SolarWindow™ coatings are applied as liquids at room temperature and atmospheric pressure, ideal for low-cost, high-throughput manufacturing. When newly manufactured glass is coated with SolarWindow™ electricity-generating liquids and fabricated into a window, these windows can be installed on all sides of tall towers, generating electricity using natural; and artificial, low, shaded, and reflected light conditions.
The companys Proprietary Power Production & Financial Model (Power & Financial Model) uses photovoltaic (PV) modeling calculations that are consistent with renewable energy practitioner standards for assessing, evaluating and estimating renewable energy for a PV project. The Power & Financial Model estimator takes into consideration building geographic location, solar radiation for flat-plate collectors (SolarWindow™ irradiance is derated to account for 360 degree building orientation and vertical installation), climate zone energy use and generalized skyscraper building characteristics when estimating PV power and energy production, and carbon dioxide equivalents. Actual power, energy production and carbon dioxide equivalents modeled may vary based upon building-to-building situational characteristics and varying installation methodologies.
For additional information, please call Briana Erickson at 800-213-0689 or visit: www.solarwindow.com.
Featured Product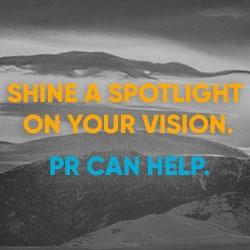 FischTank Marketing and Public Relations provides communications and marketing services to both start-up and established renewable energy companies. We provide media relations, content writing, digital/social media, and other marketing support to companies working in sectors spanning solar, LED lighting, energy storage, hydrogen, battery development and manufacturing, alternative fuels, and more. Our clients have been featured in top tier media including print, online and broadcast.