German firm KACO new energy Inc. launches breakthrough MLPE solution to a newly expanded distribution network
San Antonio, TX: KACO new energy, one of the fastest growing solar companies in the North American utility-scale market, today announced that it is shipping an updated version of its residential MLPE solution, the blueplanet Ultraverter™ to an expanded distribution network.
"The Ultraverter concept is an agile combination of several key attributes of competing concepts such as microinverters, string inverters and DC-optimizer solutions met with new innovative technology, making the Ultraverter a unique entry into the hot residential solar market. A Market-leading efficiency, NEC 2014 and 2017 compliance, Rapid Shutdown without additional hardware are few of the distinguishing features of our product," said Jurgen Krehnke, Chief Executive Officer of KACO New Energy, Americas.
"A very competitive price makes the Ultraverter an extremely strong contender in the thriving residential markets throughout the Americas," he added.
The Ultraverter™.  is packaged with only three separate SKUs, while similar competitor products often require larger numbers of different sizes and components, a common cause of unfavorably high inventory levels for solar installers and distributors.
Eliminating the need for costly proprietary balance of system components, KACOs Ultraverter™ is customized for compatibility with the most accessible, user-friendly and cost effective components in PV design, a decision executed specifically based on distributor/installer feedback regarding opportunities to reduce Balance of System (BOS) and installation costs. Backed by a 25-year warranty, the Ultraverter represents a first in quality and reliability from a German inverter powerhouse in the module-level PV space.
KACO is currently witnessing significant traction with leading national distributors, including Oakland, California-based CivicSolar Inc.
"We believe the Ultraverters™ performance, capability and ease-of-installation will give us a winning product and advantage as we witness consistent growth in the amount of American homeowners deciding to reduce their energy costs by going solar, both in established and emerging markets. While the new improved pricing is a great additional feature, the product technology presents unique value for our customers." said Stuart Fox, Director of Technical Sales at CivicSolar Inc.
Founded in 1914, KACO New Energy is one of the worlds largest manufacturers of photovoltaic inverters. The company is headquartered in Neckarsulm, Germany, in a region known to be a bastion of world-leading engineering powerhouses; which include, Audi, Daimler AG (Maybach, Mercedes-Benz), Porsche, and Robert Bosch GmbH.
KACO new energy, Inc.s North American headquarters and manufacturing sites are located in San Antonio, Texas with regional employees based across the Americas. KACO new energy prides itself with a workforce comprised of more than 20 percent US military veterans. A large portion of components for KACO are also sourced from within the US.
Since 2014, KACO new energy has deployed over 1 GW of PV products for the US utility, residential and commercial markets and has become the top inverter supplier in the high-growth Texas market.
KACO new energy, Inc. is a proud sponsor of Solar Power International and will showcase the Ultraverter and its full portfolio of products at the Las Vegas Convention Center, September 13-15. (Booth #1345)
###
About KACO new energy
KACO new energy is amongst the worlds largest manufacturers of solar inverters. With offices in 16 countries, the company offers inverters for every array size from the smallest homes to the largest solar farms of hundreds of Megawatts. KACO new energy is based in Neckarsulm, near Stuttgart, Germany and the production facilities there, in the Americas and Asia have supplied around eight Gigawatts of inverters since 1999. The company was the first inverter manufacturer to achieve fully carbon-neutral production and is rapidly heading towards power self-sufficiency. KACO new energy also supplies energy storage systems and battery inverters, as well as inverters for PV-Diesel hybrid systems and combined heat and power plants. In 2014, KACO new energy celebrated the centenary of the original company which was one of the first suppliers of inverters in the late 1930s. Read more at www.kaco-newenergy.com
About CivicSolar, Inc.
CivicSolar distributes a full range of solar equipment to provide customers with everything needed to easily and cost-effectively sell and install solar photovoltaic (PV) systems. CivicSolar is the 35th fastest growing privately held energy company in the US and serves over 3,500 contractors throughout the United States, Caribbean and Latin America and works hard to empower solar installers by delivering quality equipment, engineering, financing, and competitive pricing for every job. CivicSolar strives to accelerate the adoption of solar power by raising the bar in solar equipment distribution through reliability, efficiency and responsiveness. CivicSolars dedicated team members continuously meet the unique needs of customers from offices in San Francisco, CA, Boston, MA and Austin, TX. For more information, please visit www.civicsolar.com
For Media Inquiries:
Naveed Hasan
Naveed.Hasan@kaco-newenergy.com
(210) 845 5256
Featured Product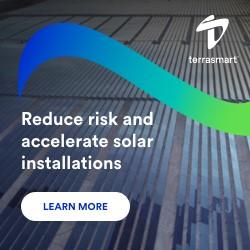 We push the limits in renewable energy, focusing on innovation to drive progress. Pioneering new solutions and ground-breaking technology, and smarter ways of working to make progress for our clients and the industry.