Applications can be submitted from January 2017
Munich, December 13, 2016 - In 2017, the Intersolar AWARD will pay tribute to innovative solutions in the solar industry for the 10th year in a row - true to the motto 'Powering the Future with Innovation!'. Companies and project owners are invited to submit their entries for the Award from January 9, 2017. The award will be presented at Intersolar Europe, the world's leading exhibition for the solar industry and its partners, on May 31, 2017. ees Europe, Europe's largest exhibition for batteries and energy storage systems, is taking place in parallel.

Renewable energies, and particularly solar power, are conquering the world of energy supply. This progress is propelled by innovations in the industry. For ten years, the Intersolar AWARD has reflected international technological trends, and accompanied and shaped developments in the industry. In fact, the evolution of the solar industry can be followed in the history of the Award. While increasing the quality and efficiency of cells, modules and inverters, and reducing costs were predominant topics in the early years, aspirations steadily turned towards optimizing components and control systems for yield security and increasing systems integration. Other market trends have included optimizing self-consumption and cutting-edge control and regulation systems. In recent years, a new trend in the industry has emerged: digitization has allowed solar modules to become smart. The industry is currently also focusing on the maintenance and management of PV systems, as well as grid integration.
New topic: Smart Renewable Energy
The global expansion of renewable energy is also driven by continuous development and innovation in the industry. In 2017, pioneering ideas and groundbreaking approaches are set to be honored at Intersolar Europe for the 10th year in a row. During this time, the Intersolar AWARD has established itself as the most important and most international prize in the global solar industry. Finalists receive the opportunity to present their products and projects to an international audience. Together with international industry associations, the organizers pay tribute to outstanding products, applications and projects. Since 2008, the Award has received 908 submissions from 45 different countries, and 97 products, services and projects have been awarded the prize to date. Submissions can be entered in the categories of Photovoltaics and Outstanding Solar Projects. This year, the Outstanding Solar Projects category is being expanded to include the new topic Smart Renewable Projects, which focuses on the combination of energy generation, storage, grid integration and energy management. Participants are invited to submit projects and intelligent solutions, which analyze and optimize power generation and consumption, as well as interconnect various pieces of technical equipment and thereby help to create smart concepts for managing and storing renewable energy.
Apply now
All interested parties are invited to submit the required documents online at www.intersolarglobal.com/award from January 9 to March 17, 2017. Any company set to exhibit at one of the global Intersolar or ees events in 2017 is eligible to submit their projects and products. Project owners are also welcome to enter a submission. Interested parties can register in advance and learn more about the award. The prizes will then be presented in a ceremony as part of Intersolar and ees Europe on May 31, 2017.
About Intersolar
With events spanning four continents, Intersolar is the world's leading exhibition series for the solar industry and its partners. It brings together people and companies from around the world with the aim of increasing the share of solar power in our energy supply.
The exhibition and conference series focuses on the areas of photovoltaics, energy storage systems and renewable heating, as well as on products and solutions for smart renewable energy. Since being founded, Intersolar has become the most important industry platform for manufacturers, suppliers, distributors, service providers and partners in the global solar industry.
With over 25 years of experience, Intersolar has the unique ability to bring together members of the solar industry from across the world's most influential markets. Intersolar exhibitions and conferences are held in Munich, San Francisco, Mumbai, São Paulo and Dubai. These global events are complemented by the Intersolar Summits, which take place in emerging and growing solar markets worldwide.
For more information, please visit: www.intersolarglobal.com
Featured Product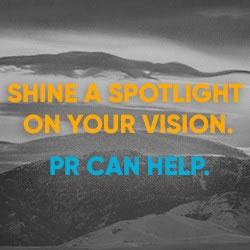 FischTank Marketing and Public Relations provides communications and marketing services to both start-up and established renewable energy companies. We provide media relations, content writing, digital/social media, and other marketing support to companies working in sectors spanning solar, LED lighting, energy storage, hydrogen, battery development and manufacturing, alternative fuels, and more. Our clients have been featured in top tier media including print, online and broadcast.