Use of the Company's lower cost silicon-metal anode materials to play an important role
Feb. 28, 2017 -- BioSolar, Inc. (OTCQB:BSRC), a developer of breakthrough energy storage technology and materials, today further described its plan to help drive down the cost of lithium-ion batteries. The Company's management believes that use of its silicon-metal (Si-M) anode materials, currently under development, can help reduce the cost of lithium-ion batteries.

Recent reports indicate that lithium-ion battery costs have continued to fall drastically, while the small-scale battery storage market continues to significantly grow in market potential. According to Bloomberg New Energy Finance (BNEF), "lithium-ion battery prices have fallen 'by almost half just since 2014" with the electric vehicle industry being the key driver. The falling cost of batteries has resulted in electric vehicles reaching $300 per kWh price point which is needed to be considered competitive with natural gas plants. The author of a ThinkProgress article cites that when "battery prices drop another 50 percent, which BNEF thinks will happen within a decade or so, batteries dominate the market."
"The decline in the cost of batteries has been the result of new innovative manufacturing processes, as well as the scale of economy associated with higher manufacturing volume," said Dr. David Lee, BioSolar's Chief Executive Officer. "While these recent milestones and projected advancements are terrific, future projections are more heavily dependent upon innovations in and upgrades to battery materials not commercially available at present time."
The Company's Si-M anode material is expected to be substantially less expensive than that of the benchmark silicon-carbon anode material, which is the key cost issue typically associated with battery technology. Material costs represent over 60 percent of the total battery cost in a typical lithium-ion battery. BioSolar believes its strategy of pursuing anode material advancements to support next-generation lithium-ion batteries can play an important role within the electric vehicle sector, and the broader energy storage technology industry.
"By providing key material technologies to reduce lithium-ion battery costs, coupled with the mainstream adoption of electric vehicles, the BioSolar team believes it can serve a tremendous market opportunity," concluded Dr. Lee.
About BioSolar, Inc.
BioSolar is developing a breakthrough technology to increase the storage capacity, lower the cost and extend the life of lithium-ion batteries. A battery contains two major parts, a cathode and an anode, that function together as the positive and negative sides. BioSolar initially focused its development effort on high capacity cathode materials since most of today's lithium-ion batteries are "cathode limited." With the goal of creating the company's next generation super battery technology, BioSolar is currently investigating high capacity anode materials recognizing the fact that the overall battery capacity is determined by combination of both cathode and anode. By integrating BioSolar's high capacity cathode or anode, battery manufacturers will be able to create a super lithium-ion battery that can double the range of a Tesla, power an iPhone for two days straight, or store daytime solar energy for nighttime use. Founded with the vision of developing breakthrough energy technologies, BioSolar's previous successes include the world's first UL approved bio-based back sheet for use in solar panels.
To learn more about BioSolar, please visit our website at http://www.biosolar.com.
Safe Harbor Statement
Matters discussed in this press release contain forward-looking statements within the meaning of the Private Securities Litigation Reform Act of 1995. When used in this press release, the words "anticipate," "believe," "estimate," "may," "intend," "expect" and similar expressions identify such forward-looking statements. Actual results, performance or achievements could differ materially from those contemplated, expressed or implied by the forward-looking statements contained herein. These forward-looking statements are based largely on the expectations of the Company and are subject to a number of risks and uncertainties. These include, but are not limited to, risks and uncertainties associated with: the impact of economic, competitive and other factors affecting the Company and its operations, markets, product, and distributor performance, the impact on the national and local economies resulting from terrorist actions, and U.S. actions subsequently; and other factors detailed in reports filed by the Company.
Investor Relations Contact:
Tom BeckerBioSolar, Inc.ir@biosolar.com
(877) 904-3733
For Media Inquiries:
Eric Fischgrund
FischTank Marketing and PR
eric@fischtankpr.com
Featured Product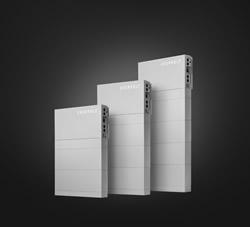 Extract maximum power production from every roof size and shape. HIT® AC Series combines the module efficiency of Panasonic solar panels with the intelligence of Enphase microinverters. A built-in IQ 7X microinverter with Individual MPPT (Module-level Power Point Tracker) tracking helps deliver an all-in-one module that offers design flexibility, reduced installation time, and a higher ROI. Field-replaceable microinverter with no DC wire management required yields lower cost of ownership.