Natural Power will be exhibiting as part of the Regional Agency of Pays de la Loire stand at the forthcoming Seanergy Normandy 2017 convention taking place on 22nd and 23rd March in Le Havre, France.
The event, which expects to welcome more than 3,500 visitors, is an internationally recognised gathering focused on marine renewables.

There will be a decidedly French theme this year which is driven by the investment dynamics of three offshore wind projects including a pilot development highlighted for its technical success, the floating offshore wind sector, and investment in the future for two French seafronts.
Find out more about this event and register to attend here http://seanergy-convention.com/en/
About Natural Power in France
Natural Power first opened in France in 2007. It has grown to employ 20 staff here across its two offices, Paris and Nantes. With experience on more than 65 offshore projects globally, the team has delivered 14 projects in the waters around France and the UK, including notably development advisory, energy yield assessments and owners engineering management for offshore projects. For onshore projects, Natural Power advises clients on projects in all phases of the project lifecycle for services including technical advisory, energy yield assessments, owners engineering, asset management and more services still.
Featured Product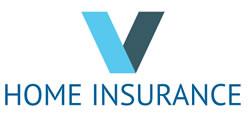 vHomeInsurance.com analyzes home insurance, climate and other environmental factors that impact insurance.