Totem's Smart City Platform Named Among Top Ideas in Energy Category
BEDFORD, NY - March 22, 2017 - Totem Power, the worlds first energy solution to reimagine and redesign smart utility, today announced that the company has been recognized as a finalist for the inaugural World Changing Ideas Awards, a program launched by Fast Company to honor businesses, policies, projects, and concepts that offer innovative solutions to the issues facing humanity. Totems smart city platform was named a finalist in the Energy category, alongside 11 other solutions for creating clean power or new systems for better electricity distribution.

"We are honored to be recognized for our companys World Changing Idea, and to be included with others on the cutting edge of reshaping how we generate and consume energy. Totem was founded upon the idea that design should be used to engage people and make technology available in powerful new ways," said Brian Lakamp, Totems founder and CEO. "Fast Companys awards program is a great platform for companies like ours to share their innovative approaches to solving critical energy issues that will affect all of our futures."
Totem was selected as a World Changing Ideas Awards finalist for its smart city platform, which combines solar energy, energy storage, WiFi and 4G communications, EV charging and smart lighting - all into a single structure designed for the shared spaces of communities. Totem is an engaging and experiential foundation for the transformative infrastructure and services needed to create the next generation of smart and clean cities.
"Fast Company has always insisted that being a force for good has to be a key element for any business," says Fast Company editor and managing director Robert Safian. "These World Changing Idea award winners show how organizations around the world are embracing the ideals of creativity and innovation to create enormous impact."
The full list of winners and finalists from additional categories, including Food, Health and Consumer Products, is featured in the April issue of Fast Company. More information on all World Changing Ideas Awards honorees can be found online here.
About Totem Power
Totem Power, Inc. is a breakthrough platform that reimagines and redesigns energy and smart utility for next generation companies, cities and communities. Totem brings clean power, communications and transportation infrastructure to public spaces through elegant design and sophisticated functionality.
For more information, please visit http://www.totempower.net. Follow Totem on Twitter and LinkedIn.
About the World Changing Ideas Awards
World Changing Ideas is one of Fast Companys major annual awards programs and is focused on social good, seeking to elevate finished products and brave concepts that make the world better. A panel of judges from across a range of sectors choose winners and finalists based on feasibility and the potential for impact. With a goal of awarding ingenuity and fostering innovation, Fast Company draws attention to ideas with great potential and helps them expand their reach to inspire more people to start work on solving the problems that affect us all.
Media Contact
Jake Rozmaryn
Eco Branding for Totem Power
totem@ecobrandit.com
866.945.9445 ext. 707
Featured Product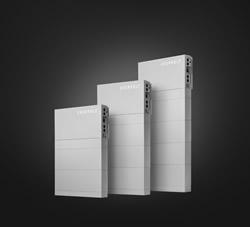 Extract maximum power production from every roof size and shape. HIT® AC Series combines the module efficiency of Panasonic solar panels with the intelligence of Enphase microinverters. A built-in IQ 7X microinverter with Individual MPPT (Module-level Power Point Tracker) tracking helps deliver an all-in-one module that offers design flexibility, reduced installation time, and a higher ROI. Field-replaceable microinverter with no DC wire management required yields lower cost of ownership.