Eocycle's flagship EO25 direct drive wind turbine has achieved three significant new certifications, supporting the company's expansion in several markets.
Montréal, Tuesday, March 27th, 2017 - Eocycle's flagship EO25 direct drive wind turbine has achieved three significant new certifications, supporting the company's expansion in several markets. These certifications are: IEC 61400-2 (global markets), AWEA 9.1 (U.S.A.), and MCS (U.K.). The certifications were performed by SGS, a global leader in inspection, verification, testing and certification of wind turbines. They represent the highest standards in the industry and further validate the wind turbine design and performance. This also marks an important milestone in Eocycle's global expansion, particularly in the United States and United Kingdom, where certifications are required to be able to benefit from local market incentives.

"I am extremely proud of the ingenuity and hard work of the Eocycle team. These certifications solidify the new EO25 platform as the most competitive wind turbine in its class in the world. We have already received numerous inquiries from around the world and have many projects aligned for the months to come. I am looking forward to a great year," says Richard Legault, President and CEO of Eocycle.
"With these new certifications, Eocycle achieves an important milestone as the company is now ready to launch its product into new markets and expand its activities on a global scale. The promise we saw with our first investment is now coming to fruition and we're very proud to be a partner of the company's success" says Andrée-Lise Méthot, Founder and Managing Partner of Cycle Capital Management.
In addition to these certifications, Eocycle offers a range of product solutions for its wind turbine systems to meet the most stringent local grid interconnection standards. This includes solutions to meet the requirements of UL1741 / United-States, G59 / United Kingdom and CEI-021 / Italy.
All Eocycle wind turbines, including the EO25, utilize their in-house, patented generator technology and are manufactured, tested and quality-checked in North America.
About Eocycle
Eocycle Technologies Inc. develops, manufactures and sells 19.9 kW to 25kW direct-drive / fixed pitch wind turbines for distributed wind energy applications. Capitalizing on more than 15 years of internal R&D and prototyping, Eocycle Technologies stands out from its peers by being an integrated technology and manufacturing company. The EO25 wind turbines embody innovative technologies while delivering a much-desired combination of performance, safety, durability, dependability, minimal maintenance, quiet operation and flexibility. As a result, the hassle-free EO25 generates the best return on investment among all wind turbines in its class, bringing the most recent technology advancements of utility-scale wind within reach of small wind customers. To learn more, please visit us at: www.eocycle.com.
About Cycle Capital Management
Cycle Capital Management is the most active cleantech VC in Canada. Cycle Capital invests in companies developing and commercializing clean technologies and striving to reduce greenhouse gas emissions, optimizing resource use, and improving process efficiency throughout a product's life cycle.
With assets under management of $231M, Cycle Capital invests in Quebec and North America. Cycle Capital Management, based in Montreal with an office in Toronto and points of presence in New York, Seattle and Qingdao in China, regroups seasoned investment professionals, strategic advisors and industrial partners with in-depth knowledge of the sector. Cycle Capital Management has a special relationship with its strategic partners, notably Brookfield Renewable Energy, Rio Tinto Alcan, Cascades, Group M3, Lonza, Gaz Métro, Systemex Énergies, Aluminerie Alouette, and Hydro-Québec. For more information on Cycle Capital Management visit: www.cyclecapital.com.
Featured Product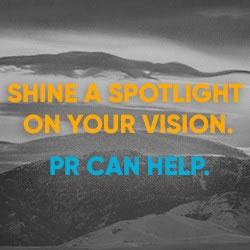 FischTank Marketing and Public Relations provides communications and marketing services to both start-up and established renewable energy companies. We provide media relations, content writing, digital/social media, and other marketing support to companies working in sectors spanning solar, LED lighting, energy storage, hydrogen, battery development and manufacturing, alternative fuels, and more. Our clients have been featured in top tier media including print, online and broadcast.