Former Siemens Wind Energy Research & Development Director Andrew Paliszewski joins LogiLube as Strategic Advisory Board Member
LARAMIE, WYOMING - (May 15, 2017) Wyoming technology start-up LogiLube, LLC has added former Siemens Wind Energy Research & Development Director Andrew (Andy) Paliszewski to its Strategic Advisory Board.

Paliszewski spent 14 years at Siemens Energy Inc. (https://goo.gl/VW0sRt) in key roles serving the wind, steam and gas turbine products division. He was the founder and leader of the U.S. based Wind Turbine Research & Development effort for Siemens and led Cooperative Research and Development Agreement (CRADA) efforts with the U.S. Department of Energys National Renewable Energy Laboratory (NREL) to test and develop longer and lighter wind turbine blades. Andy had a 5-year stint serving in a leading role on the American Wind Energy Associations Research & Development Committee and the NREL Wind Program Industry Advisory Board. In his new role with LogiLube, Andy will provide strategic guidance for the development, testing and commercial launch of the companys SmartGear™ intelligent wind turbine gearbox technology platform. To learn more about Andy and SmartGear™ visit LogiLubes website at https://lnkd.in/eUGF2Mu.
"We look forward to Andys fresh perspective and wind industry knowledge," said LogiLube President and Chief Executive Officer Bill Gillette. "His robust experience in the wind energy sector will be particularly valuable as we expand our Big Data analytics technology platform to include wind energy."
Mr. Paliszewski is a Certified Navy Nuclear Power Plant Engineer, holds an MBA from Rollins College in Winter Park, Florida and a B.S. in Industrial Operations Engineering (IOE) from the University of Michigan.
Featured Product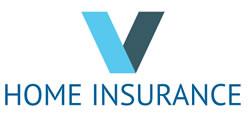 vHomeInsurance.com analyzes home insurance, climate and other environmental factors that impact insurance.