The report, which tracked 2016 installations, found that wind deployments decreased 14% from the record pace of 2015, but installations still exceeded 54 GW
BOULDER, Colo.--(BUSINESS WIRE)--A new report from Navigant Research examines the development of the global wind power market, detailing changes that occurred in 2016 and providing forecasts for 2017-2021, as well as an outlook through 2026.

Wind power has become firmly entrenched as part of the broader global energy system, and last year, new wind turbine installations exceeded 54 GW. This reflects a downturn of 14 percent annually from 2015s record year, due largely to a decrease in China. Manufacturer Vestas, which regained its longtime No.1 status globally for annual wind installations, experienced double-digit growth rates, as did most of its competitors. Click to tweet: According to a new report from @NavigantRSRCH, the top 10 wind turbine vendors in terms of 2016 new annual capacity are Vestas, taking a firm first place, followed in order by GE, Goldwind, Gamesa, Enercon, Siemens, Nordex, Envision, Ming Yang, and United Power.
"The wind industry in 2016 had another stellar year with 54.3 GW of new wind capacity added," says Jesse Broehl, senior research analyst with Navigant Research. "The drop in capacity installation in China, plus recent mergers and acquisitions, shook up the annual ranking and market shares of global wind turbine manufacturers. As a result, more Western turbine vendors are in the top 10 ranking in 2016 versus 2015—some with record capacity additions."
Other major markets, including the United States, India, and Europe, showed consistent and stable wind deployments, according to the report. In fact, growth occurred in most every wind market outside of China—from the long-established European countries to new markets in Latin America, Asia Pacific, Africa, and elsewhere. Policy assessment in the report also shows competitive power contract auctions continue to sweep across many country wind markets, helping to push the cost of wind power down.
The report, World Wind Energy Market Update 2017, includes more than 100 tables and charts illustrating the development of the global wind power market. The study examines changes that occurred in the wind power sector during 2016 and provides forecasts for 2017-2021, as well as an outlook through 2026. Policy, incentives, and other drivers are detailed for all relevant country markets, in addition to analyses of key drivers and barriers for each market that informs the report forecasts. An Executive Summary of the report is available for free download on the Navigant Research website.
About Navigant Research
Navigant Research, the dedicated research arm of Navigant, provides market research and benchmarking services for rapidly changing and often highly regulated industries. In the energy sector, Navigant Research focuses on in-depth analysis and reporting about global clean technology markets. The teams research methodology combines supply-side industry analysis, end-user primary research and demand assessment, and deep examination of technology trends to provide a comprehensive view of the Energy Technologies, Utility Transformations, Transportation Efficiencies, and Buildings Innovations sectors. Additional information about Navigant Research can be found at www.navigantresearch.com.
About Navigant
Navigant Consulting, Inc. is a specialized, global professional services firm that helps clients take control of their future. Navigants professionals apply deep industry knowledge, substantive technical expertise, and an enterprising approach to help clients build, manage and/or protect their business interests. With a focus on markets and clients facing transformational change and significant regulatory or legal pressures, the Firm primarily serves clients in the healthcare, energy and financial services industries. Across a range of advisory, consulting, outsourcing, and technology/analytics services, Navigants practitioners bring sharp insight that pinpoints opportunities and delivers powerful results. More information about Navigant can be found at navigant.com.
Featured Product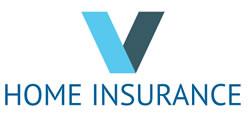 vHomeInsurance.com analyzes home insurance, climate and other environmental factors that impact insurance.