Boviet USA One of Few Manufacturers to Bundle SolarEdge Inverters to Offer Turnkey Installation
SAN JOSE, Calif.--(BUSINESS WIRE)--Boviet Solar Technology Co., Ltd., a global leader in the manufacture of high-quality photovoltaic technology, has finalized a partnership with SolarEdge Technologies, Inc. (NASDAQ:SEDG), a global leader in PV inverters, power optimizers, and module-level monitoring services, to include SolarEdge solar power inverters with Boviet's 60-cell mono smart solar modules. As a result of this agreement, Boviet customers will be able to get a self-contained solar module, ready for installation with the power inverter already installed.

Boviet is one of only three manufacturers in the world to have such an inverter integration agreement with SolarEdge. It's common industry practice for solar installers to source their solar modules from one vendor and match solar power inverters supplied by another. By bundling the power inverter with Boviet's High Efficiency solar module, installers only have to work with a single supplier, which results in savings in both product sourcing and installation. In addition, purchasing solar modules with the solar inverters pre-installed ensures turnkey functionality and shortens installation time.
"This new arrangement with SolarEdge gives our customers a single source for both solar panels and inverters, which means less equipment to stock and transport to the job site," said John Bereckis, President of the Boviet Solar USA Module Division. "It also allows Boviet to partner with one of the market's leading solar power inverter manufacturers, in keeping with our commitment to technological excellence and superior solar performance. This deal is a winner for everyone involved and points the way to a new trend that will make installing residential photovoltaic systems easier than ever."
Boviet's High Efficiency monocrystalline, solar module delivers up to 25 percent more solar power from the system, and comes with free 24-hour per module monitoring. These are high quality, highly reliable modules able to withstand up to 2,400 Pa of wind loading and 5,400 Pa of snow loading, and come with a 12-year warranty as well as a 25-year linear output warranty.
For more information, visit www.bovietsolarusa.com.
About Boviet Solar USA
Headquartered in Silicon Valley, Boviet Solar USA is the North American arm of Boviet Solar Technology Co. Ltd., the largest manufacturer of solar cells and panels in Vietnam. A wholly owned subsidiary of Powerway Alloy Materials Co., Boviet Solar USA delivers commercial-grade solar modules, cells, and related products to contractors, integrators, and distributed generation (DG) providers in North America. Boviet Solar USA offers innovative, state-of-the-art technology products developed and manufactured at the company's 530,000 square foot facility in Vietnam, which is designed to produce 700MW of solar cell and module capacity each year. Boviet Solar USA also delivers solar products where and when they are needed, shipping from six fully stocked warehouses located in Arizona, California, Georgia, New Jersey, and South Carolina.
For more information about Boviet Solar USA and its complete line of solar modules and cells, visit www.bovietsolarusa.com.
Featured Product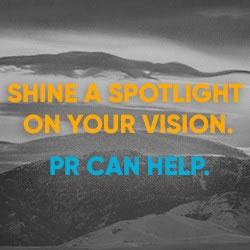 FischTank Marketing and Public Relations provides communications and marketing services to both start-up and established renewable energy companies. We provide media relations, content writing, digital/social media, and other marketing support to companies working in sectors spanning solar, LED lighting, energy storage, hydrogen, battery development and manufacturing, alternative fuels, and more. Our clients have been featured in top tier media including print, online and broadcast.