Exploring The Future of Anaerobic Digestion and Biogas Optimisation
ACI's Future of Biogas Europe 2017 Summit will be taking place in London, UK, on 15th — 16th November 2017. The two day event will bring together senior executives and experts from the full value chain to provide a forum for all parties active in the field of anaerobic degradation of organic matter and renewable energy production in the form of biogas. Power producers, technology providers, agricultural sector, food and beverage industry, waste industry and leading technology and solution providers are all impacted by the development of Biogas. The conference will provide a forum to discuss the latest challenges and developments making an impact on the industry. Join us in London to exchange on your point of view and experience with your peers, and engage in excellent networking opportunities. Confirmed Topics for Discussion:  European biogas industry outlook  AD utilisation in the food and beverage industry  Large scale biogas production: Case studies and examples  Adoption of biomethane in the transport sector  Plant upgrading and optimisation with the use of AD  Emerging markets for biogas application  Potential in the landfill and wastewater treatment sector  Policy and regulation: Key developments in the EU  UK biogas market focus  Future insight: Looking to 2020 and beyond Who Will Attend? Biogas production companies, Biogas technology suppliers, Energy & utility companies, Waste to energy project developers, Policy makers, Waste water treatment specialists, Biomass producers, Waste management specialists, Technology development & solution providers, National/local governments & industry/manufacturing investing in biogas facilities, Green Energy Financial & Investment firms, Research & academic organisations, High energy using industries, Consultants and analysts. Previous Conference Attendees Include: Turbomach SA * Shell * Flex Energy * Solum/Aikan AS * Organic Power * Infinis PLC * Terracastus Technologies * Raufoss Fuel Systems * ECN * Himark Biogas * Air Liquide SA * Kema Nederland B.V. * SGS Germany GmbH * Amane Energy * Ramboll UK * EDF R&D * Suedzucker * Dong Energy * Cambrian Innovation * UM Group * AlgEn: Algae Technology Centre D.o.o. * Ecoparc Del Mediterrani * Bio MCN * Goodtech Environment AB * Veolia Environmental Services (UK) Plc * Inspectorate Antwerp NV * Caterpillar Finance * GIMV * ATMI * FLOW Energia Renováveis * IFP Energies Nouvelles * Danish Agriculture & Food Council * Frames Gas Processing B.V. * DOW Chemical * MINISTRY OF FOREIGN AFFAIRS Denmark * Dow Oil & Gas Europe * Organic Power * PolyGen Energy * Nawaro BioEnergie

AG * Xergi UK * Renewable Energy Association- Biogas Group * Zebec Biogas Ltd * GERBIO * CEERES Sp Zo.o * TUBITAK Marmara Research Centre * Chesterfield BioGas * ECN * BiogenGreenfinch * MooneyKellyNIRAS * Husesolar * Kema Nederland B.V. * Roedl & Partners * InSource Energy Limited * Scandanavian Biogas Fuels AB * Purac Puregas UK Ltd * Agrivert * Low Emission Strategies Ltd * Göteborg Energi AB * Biogen * European Commission * I.V.V.O * GDF Suez * RH & RW Clutton Chartered Surveyors * DNV KEMA Energy & Sustainability * German Biogas And Bioenergy Society * Future Biogas Limited * EnviTec Biogas * Organic Power - Biomethane Ltd * TNO * 2G Energy GmbH * Ramboll and many more...
Register today for the opportunity to gain useful industry insights and network amongst the leading industry professionals. With an investment of £1,595 (ex.VAT) only you can benefit from becoming a part of the story and gain valuable experience and priceless expertise. As the number of attendees is strictly limited, please register as soon as possible to avoid disappointment. How do I register? Secure your space online following this link: http://www.wplgroup.com/aci/event/future-biogas-europe/ Select the ticket and click Buy Now. At the checkout page you firstly tick "Yes" to the question "Are you a business from outside the UK?" and then fill in your company's VAT/ registration number and the rest of the details. Please mention "EBGe3MKTG" in Additional Information/Order Notes. Once we receive your online booking, I will send you the receipt.
For further information or to pay by invoice, please contact: Marketing Department Mado Lampropoulou, ACI T: + 44 (0) 203 141 0607 E: MLampropoulou@acieu.net
We welcome you to join our leading experts at Future of Biogas Europe! Please click on the link below to view the latest agenda: http://www.wplgroup.com/aci/wp-content/uploads/sites/2/2017/05/EBGe3-MKTG-Agenda.pdf
Featured Product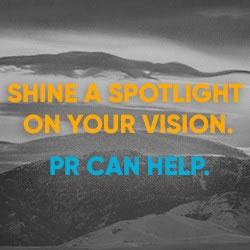 FischTank Marketing and Public Relations provides communications and marketing services to both start-up and established renewable energy companies. We provide media relations, content writing, digital/social media, and other marketing support to companies working in sectors spanning solar, LED lighting, energy storage, hydrogen, battery development and manufacturing, alternative fuels, and more. Our clients have been featured in top tier media including print, online and broadcast.