Norwegian energy storage company increases product diversity to further expand markets
Trondheim, Norway - June 4, 2017 - Plan B Energy Storage today announced the latest in a long line of innovations with the release of the Harpoon battery product line. The new product offerings follow the PBES tradition of placing safety at the forefront of energy storage design.

Harpoon Power 65 is an evolution of the existing PBES product line. With new technological advances, Harpoon Power 65 now provides more than 15,000 cycles at 80% depth of discharge. PBES Harpoon Energy 97 provides higher energy density and reduced cost per kWh, resulting in a 35% decrease in weight and volume of the battery and overall system cost.
Both new batteries maintain the quality and safety systems PBES is known for.
PBES CEO Brent Perry remarked, "The new systems provide a faster path to ROI for a large portion of the marine market that is currently underserved. PBES now has a lower capital cost and better performance than any other system on the market and is truly what the marine world wants today."
With more than 1000 batteries deployed on 7 vessels in 2017, PBES has shipped and installed more volume of marine energy storage product than any other company this year.
PBES' high performance lithium batteries are known as the safest in the world. Thermal-StopTM CellCoolTM and CellSwapTM systems make PBES batteries safer, longer lasting and better value than any other product available today.
About PBES
PBES designs and manufactures industrial lithium-ion energy storage. Comprised of the most experienced team in the sector, PBES is focused on providing value and safety for industrial, marine and grid energy storage applications. Learn more at www.pbes.com.
Please visit PBES at stand E7070 at the Electric and Hydrid Marine World Expo 2017 in Amsterdam.
Featured Product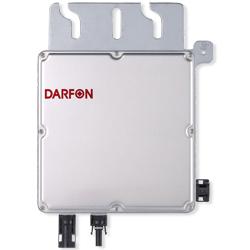 The Darfon G320 is the microinverter solution for today's high-power solar modules. The G320 handles 60- and 72-cell modules up to 350W DC and outputs up to 300W AC. The G320's 3-phase configuration accommodates the electrical distribution systems of most commercial buildings and to reduce, if not eliminate, the need for expensive transformers. The G320 comes in four voltage/phase configurations, so it can be installed in residential, commercial or utility applications.